Apple TV+ to launch as for-pay subscription service, Cook suggests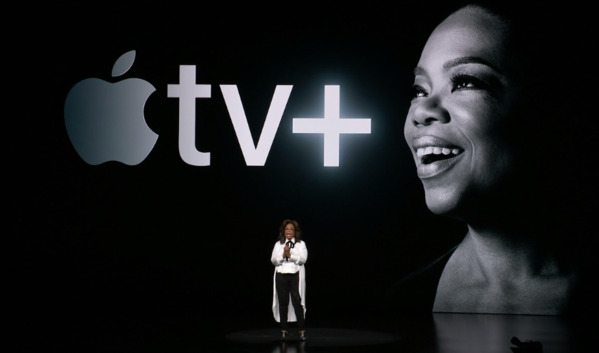 Potentially ending months of speculation surrounding Apple's planned pricing policy for Apple TV+, Apple CEO Tim Cook on Tuesday hinted that the upcoming original content service will be available on a subscription basis.
Fielding questions on Apple's recent push into services during an investor conference call, Cook likened Apple TV+ to an over-the-top product similar to those offered by major networks and content holders.
"The TV+ product plays in a market where there's a huge move from the cable bundle to over-the-top," Cook said. "We think that most users are going to get multiple over-the-top products and we're going to do our best to convince them that the Apple TV+ product should be one of them."
Unlike cable subscription schemes, over-the-top streaming services provide users a la carte access to TV and movie content. Typically, the offering is limited to an individual service, channel or group of channels owned by a content holder and is therefore cheaper than traditional cable tiers. Further, over-the-top systems are cost efficient in that viewers pay only for the content they want, rather than a bundle that includes channels that might go unwatched.
As part of a "sneak peek" at programming set to debut on the service, Apple trotted out A-list Hollywood stars like Steven Spielberg, J.J. Abrams, Oprah Winfrey, Reese Witherspoon, Jennifer Aniston, Steve Carell and Jason Momoa to present first looks at their forthcoming projects.
Rumors claimed the TV+ would be a free, value-added service available to Apple device owners through the new TV app, with Apple generating revenue on its investment via subscriptions sold to third-party services. Previous reports said the company at one point mulled a bundle that would integrate TV+ with Apple News+ and Apple Music.
Judging by Cook's statements today, it appears Apple TV+ will instead be listed as a for-pay subscription solution, putting it in competition with the likes of Netflix and Hulu.
Apple TV+ is slated to launch this fall.