Apple to sell third-party streaming service subscriptions through 'TV' app, report says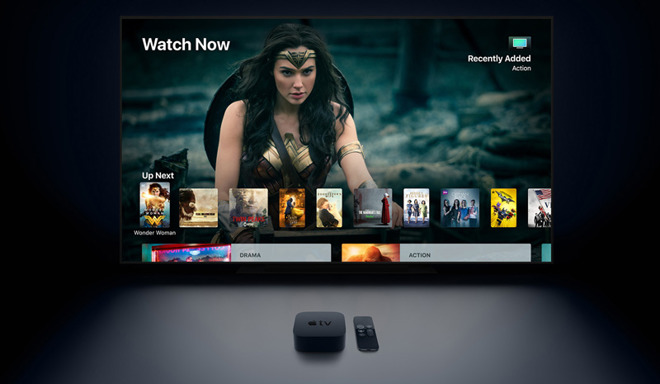 AppleInsider may earn an affiliate commission on purchases made through links on our site.
Perhaps offering a glimpse at Apple's master plan for video, the company is reportedly planning to sell subscriptions to third-party services through its "TV" app for iPhones, iPads, and the Apple TV.
The option should become available in the next year, according to several Bloomberg sources. The publication didn't say whether Apple would claim a cut of subscription fees, but did suggest the move could boost the company's services revenue. Apple currently claims a cut from every subscription bought via the iOS App Store.
For the public, centralized subscriptions could make it easier to find and watch content. At the moment the TV app requires people have to have apps for every service they subscribe to, even if they've taken advantage of Apple's single sign-on feature.
In effect, the arrangement would be copying Amazon's "Channels," which lets people add networks like HBO to their Prime subscription for easier search — and billing.
The prediction that Apple will monetize the TV app isn't a surprise, as it isn't clear where else Apple would sell video subscriptions in a central location — plus it makes sense given Apple's ambitions in the space. Apple is currently on a $1 billion push into original video programming, expected to premiere sometime next year.
Apple's own shows have been rumored as being free to anyone with the TV app, but with a cut of third-party subscriptions, the programming could pay for itself.