iOS 13 will be speed-focused with revamped Screen Time, iMessage, Books, Health features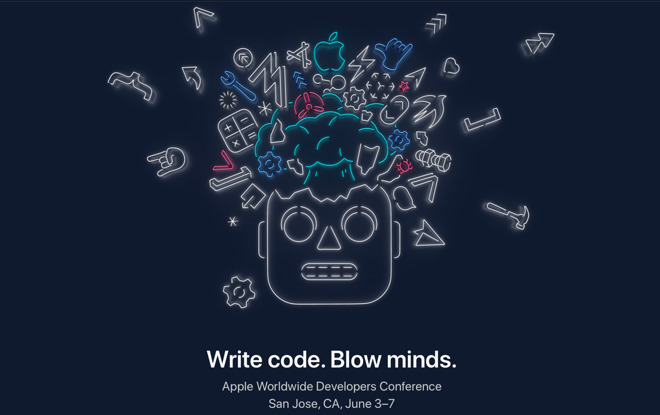 The Health app in iOS could include a new "hearing health" section while Reminders could face an overhaul, a report claims, detailing some of the changes that may be arriving in iOS, macOS, tvOS, and watchOS Apple could introduce as part of WWDC 2019.
Taking place from June 3, WWDC is usually Apple's venue to showcase the additions and alterations it will be making to its main operating systems for a future release. The milestone versions of the operating systems all typically introduce many new features, and for 2019, a report seems to suggest it will continue to be the case for this year.
As well as a slew of performance improvements in iOS 13, unnamed sources of Bloomberg claim there will be a new keyboard option that will let users swipe multiple letters in a single motion to type complete words, similar to SwiftKey. It is suggested Apple may keep the feature internally, but it has a chance of release.
The Health app will have an improved homepage to show daily activity. A new "hearing health" section will detail how loud a user plays music through headphones or the general loudness of the external environment, while the sexual health section will more comprehensively track the menstrual cycle.
Reminders will have a new start screen with four default sections in a grid, showing the day's tasks, all tasks, scheduled tasks, and flagged tasks, with each having their own colored pages. The Apple Books app include an updated progress tracker with a new rewards system, to encourage users to read more.
The iMessage app will get a "WhatsApp-like enhancement" where users set a profile picture and display name, and selects who can see it. A dedicated menu for conversations will allow users to send sticker versions of Animoji and Memoji.
The Maps app will make it easier for users to declare frequent locations, and to quickly select them for navigation. Places will be groupable and have a photo assigned to them.
The Find my Friends and Find my iPhone services will be unified in one app, allegedly named "GreenTouch" internally. There is also the suggestion it could be joined up with a physical accessory that Apple could produce, similar to the Tile dongle, to allow other items to be found via the same system.
Mail may gain the option to mute conversation threads, block messages from specific contacts, and also simplify the folder management system. The Home app could become more integrated with security cameras, allowing users to view past recordings from connected imaging devices.
On the non-App side, Screen Time will allegedly let parents dictate who their children can or cannot contact at specific times, such as limiting contact with teachers for during school times, or for friends to only evenings and weekends. The second screen functionality offered by Duet Display and Luna Display could be cloned by an Apple-produced version, offering Apple Pencil support, a wider viewing area, and Mac notifications.
A system-wide Sleep Mode will use an updated Bedtime function currently offered in the Clock app, with it turning on Do Not Disturb, darkening the lock screen, and muting all notifications among other changes. Increased tracking for sleep patterns could be offered as part of the update.
Sharing will be reorganized with suggestions of people to share items with, based on previous sharing habits. Better hearing aid support, a downloads manager for Safari, and more iPad multitasking tweaks are also touted, as well as the previously-reported Dark mode.
For macOS 10.15, Apple will be bringing over a variety of elements from iOS over to the desktop operating system. Along with new standalone apps for Apple Music and other elements in iTunes, Apple is set to also add the merged Find my iPhone and Find my Friends app to macOS, effects and stickers for Messages, the new Reminders app, supporting updates to Apple Books, and the integration with Siri Shortcuts.