Siri Shortcuts, Screen Time tipped to transfer to macOS 10.15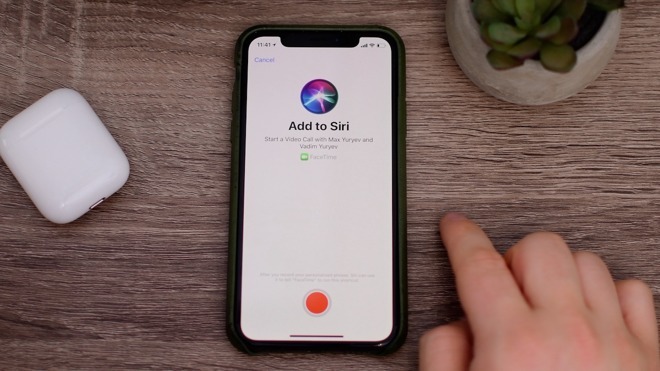 Siri Shortcuts, iOS' automation service, could make an appearance in macOS in the update to version 10.15, with the claim it and Screen Time will be among the functions transferred over from iOS at the 2019 World Wide Developer's Conference.
Apple is expected to reveal the major additions it will be making in macOS 10.15 as part of its keynotes at the Worldwide Developer Conference in June. Some reports have already hinted at some of the iOS-inspired changes that will be made in iOS, but now it is suggested Siri Shortcuts and Screen Time will be given a similar treatment.
Siri Shortcuts, which was introduced as part of iOS 12, enables users to easily make their own custom actions that could be performed in requests to Apple's digital assistant. According to people familiar with the development of macOS 10.15 speaking to 9to5Mac, Siri Shortcuts will be downloadable from the Mac App Store, offered as its own standalone app via Marzipan, Apple's project to enable iOS apps to function in macOS.
It is claimed that Siri Shortcuts is being ported with a new SDK that will be released at WWDC. Despite being made available on macOS, Siri Shortcuts will reportedly only work with apps that are also running on Marzipan, not natively-produced macOS software, giving iOS and macOS parity in what can be controlled.
Siri on macOS will also receive some updates, with features relating to timer-setting, alarms, and air quality that are available on iOS set to transition over to macOS.
While macOS already offers a Parental Controls function to manage what younger users can do on the Mac and for how long, Apple apparently wants to enhance the controls with Screen Time. The iOS function allows for access to apps to be limited based on genre and time, as well as advising parents on how long their children spend in specific apps and categories, before giving the option to set time and access limits.
Apple is also tipped to introduce a new Apple ID management panel to System Preferences, one that would improve the setup process and management of Family Sharing, and would be similar to the iOS Settings app in concept. Effects in iMessage for iOS including confetti, lasers, and fireworks, will also make an appearance in the macOS counterpart.
Earlier reports of what to expect from macOS 10.15 claimed there will be a redesigned Books app, separate apps for Podcasts and TV, and an expansion of the Apple Watch's ability to act as biometric authentication for a Mac's security.