New aerial Apple Park video shows mystery rainbow stage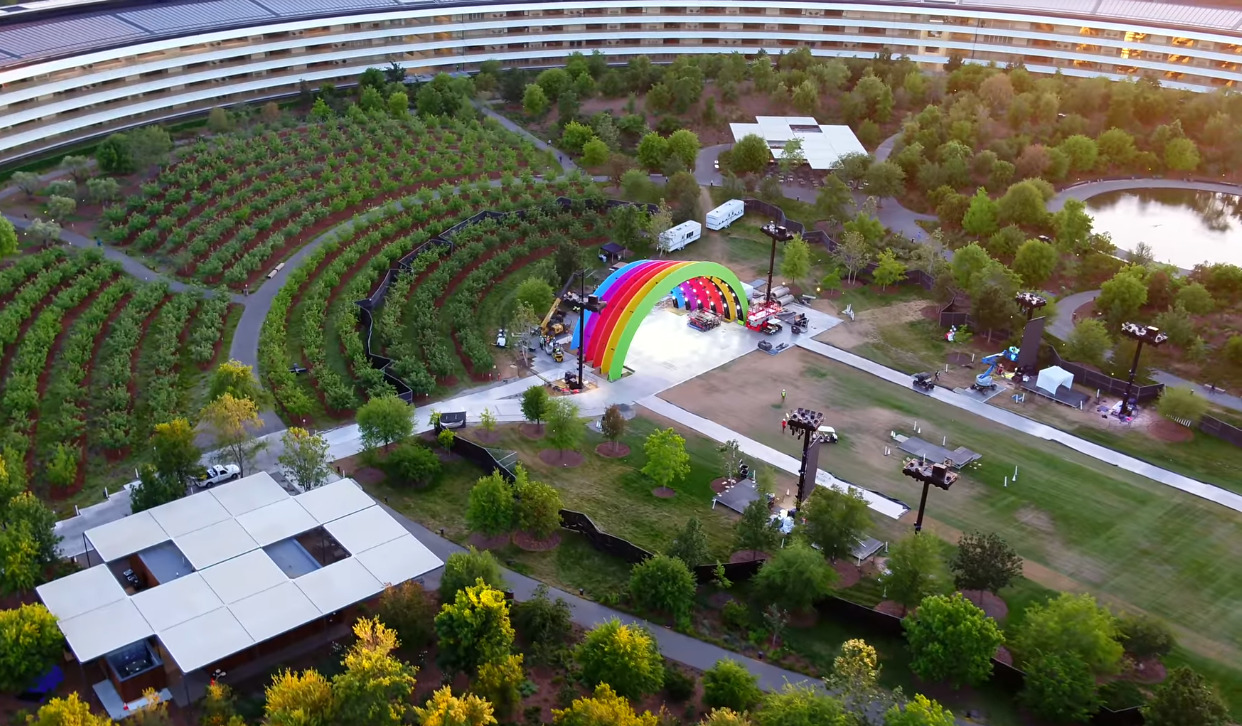 AppleInsider is supported by its audience and may earn commission as an Amazon Associate and affiliate partner on qualifying purchases. These affiliate partnerships do not influence our editorial content.
New drone footage of Apple Park reveals that the company has erected an unusual "rainbow" stage in the central courtyard, previously unknown outside the company.
Captured at several times of day, the video by Duncan Sinfield shows not just a stage, but crews working on setting up lighting and other equipment. Apple also appears to have cleared out substantial audience space, enough for hundreds of people.
It's not clear when construction began or what the stage is for. One likelihood is that the company is preparing an employees-only concert, something relatively common with rich Silicon Valley corporations looking to motivate workers and keep them loyal. The Valley is infamous for its turnover, since many residents are skilled and experienced enough to have their pick of employers.
It's also possible that Apple is hosting a celebrity talk, however, or a more mundane event such as an internal anniversary or awards ceremony. Will, Jaden, and Jada Smith visited for an environmental event in April.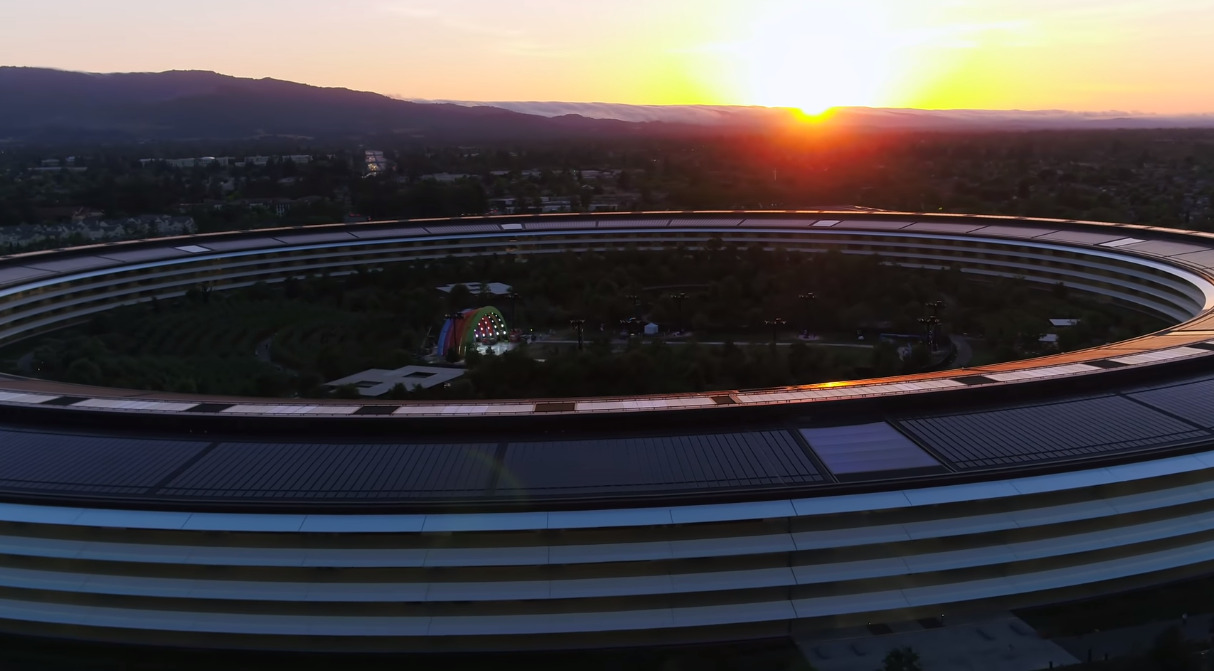 Drone flights have become less common over Apple Park since its construction was largely completed in early 2018.