WWDC app updates with neon stickers and logo, account profile changes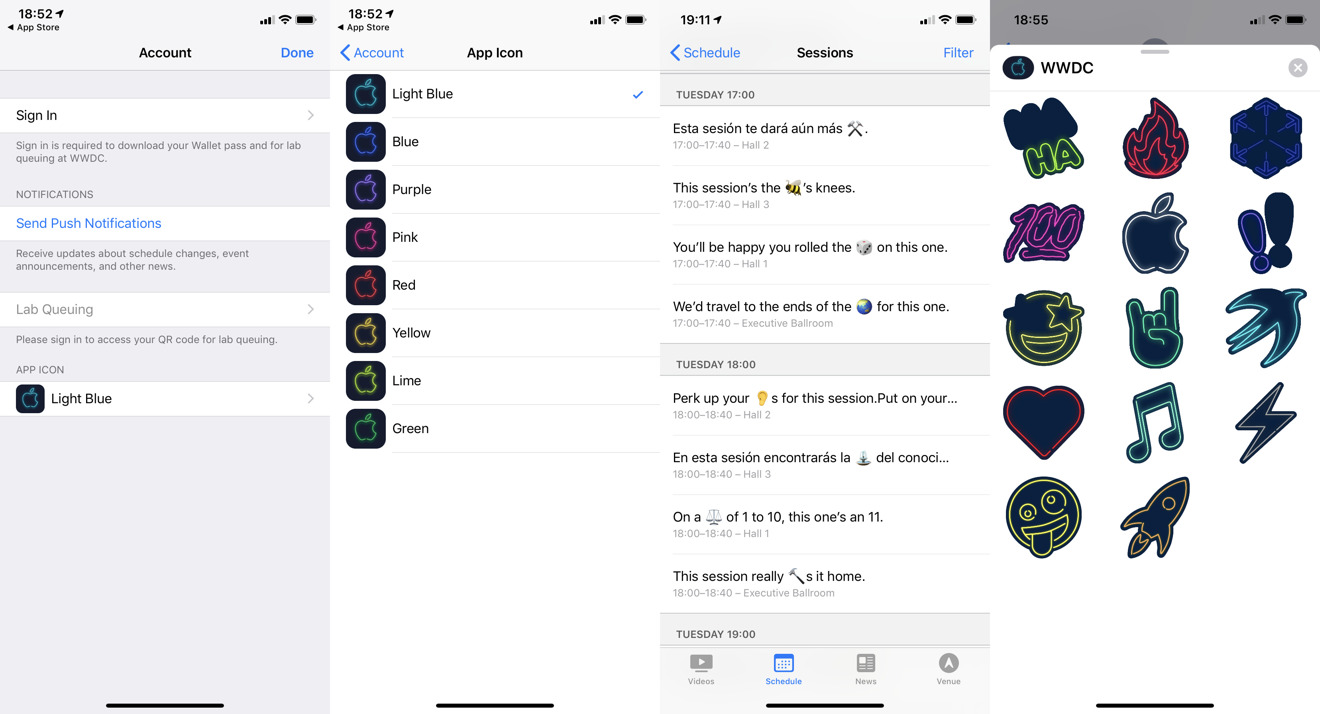 Apple has updated the official WWDC app for iOS, refreshing it with new features for attendees relating to notification management and virtual queuing, as well as visual updates including a selectable neon app logo and stickers.
Updated 12 days before the start of the Worldwide Developers Conference on June 3, the WWDC app has gained features that will make it even more useful for those lucky enough to win in March's ticket lottery. Brought up to version 7.3, the app is described as having a "new profile area for managing notifications, virtual queueing for labs, and app icon selection, in addition to minor improvements and bug fixes."
The account profile section features a link to sign in, which is required to acquire the Wallet pass and to queue for labs, an option to set up push notifications relating to schedule changes and other announcements. A section for managing lab queuing is available, providing a QR code, but it is only available after logging in.
Another section labeled App Icon gives users the option to change the icon color of the app shown on the iOS home screen. The color options include light blue, blue, purple, pink, red, yellow, lime, and green.
The Schedule area of the app contains a list of sessions that will be available to attend during the conference week, though due to the announcements remaining a secret, the session information for each consists of a funny statement including emoji symbols. The joke statements will be replaced by real sessions when the keynote announcements are made on June 3.
App users will be able to take advantage of WWDC stickers within Messages, with the collection consisting of neon light-based animated stickers in a similar style to graphics sent along with invitations to attendees and the media.
AppleInsider will be at the WWDC, with continuing coverage before, during, and after the keynote.