Apple summoning media to WWDC 2019 keynote with unicorn emoji invites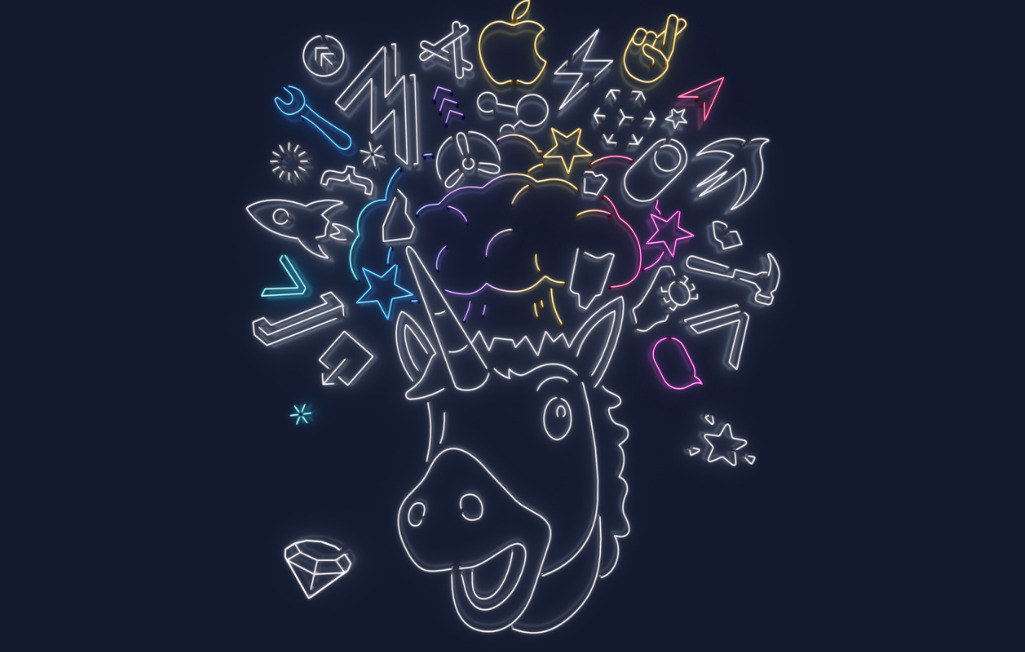 Apple has started to send out invitations to members of the media to attend the keynote address of WWDC 2019, an event that typically has Apple providing a first look at operating system updates and features it will be releasing later in the year.
Apple will be holding its Worldwide Developer Conference from June 3 at the McEnery Convention Center in San Jose, with the keynote address being the main highlight of the entire conference for many observers. Due to its importance, Apple also invites select members of the media to attend and see what the iPhone producer is announcing up close.
Invitations to the media started to arrive on Wednesday, 12 days before the start of the conference. The invitation specifically advises the person is "invited to the keynote address at our annual Worldwide Developers Conference."
The media invites follow a similar design as those who applied for the ticket lottery in March, featuring an Animoji head with items exploding out from above, drawn in a neon light style. Whereas previous header images featured the robot, skull, alien, and monkey, the latest version uses the unicorn, again with the item-explosion motif.
Current speculation tentatively has Apple considering a reveal of the Mac Pro and an expansion of its "Project Marzipan" to make it easier to develop apps across iOS and macOS.
For iOS 13, it is thought to include new Health features alongside an updated Screen Time, iMessage alterations, and new Apple Books, and possibly a "Dark Mode." Speculation for macOS 10.15 includes a culling of QuickTime 7 and QuickTime plugins, Carbon, and Ink, and the end of 32-bit application support, as well as the introduction of Siri Shortcuts and standalone Music, Podcasts, and TV apps.
AppleInsider will be at the WWDC, with continuing coverage before, during, and after the keynote.