2019 iPod touch: Everything you need to know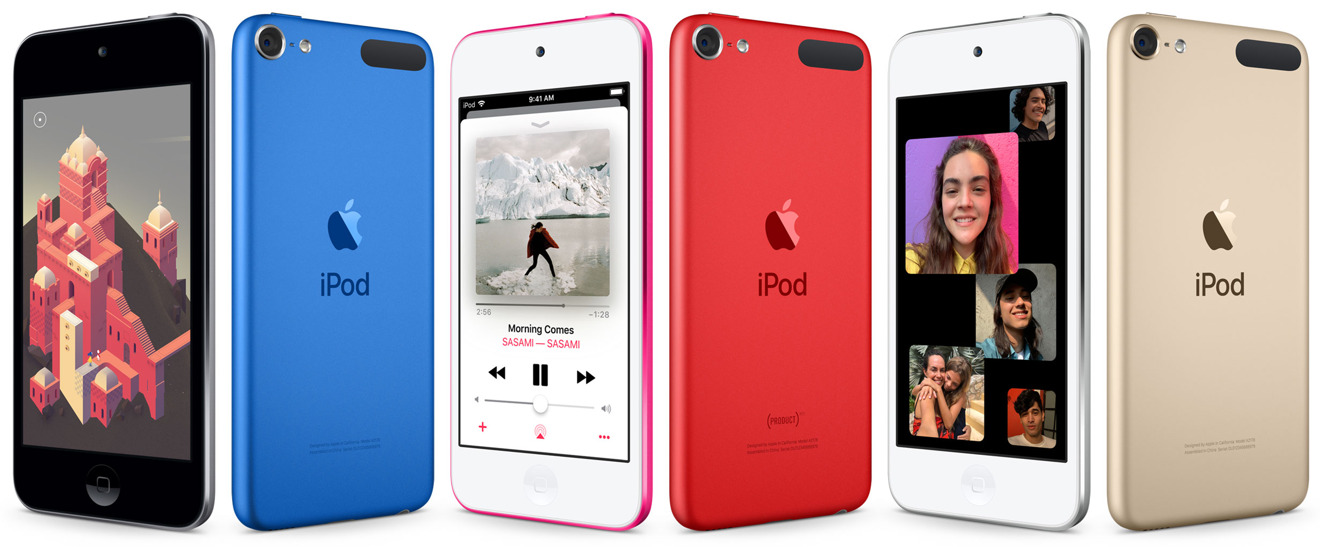 Apple has just updated the last remaining iPod, the iPod touch, for 2019 with an A10 Fusion processor and storage boost. Here is everything you need to know about Tuesday's release.
The new 2019 seventh generation iPod touch retains much of the previous generation, minus the processor and storage. Externally it has the same 4-inch Retina display, an 8MP rear camera, and a 1.2MP front-facing "selfie" camera. The Home button is sticking around, and neither Touch ID nor Face ID are present.
Apple did, however, update the processor by two generations. What was previously an A8 processor is now Apple's A10 Fusion processor, the same one that debuted with the iPhone 7. This new chipset will deliver twice the performance and three times the graphics capabilities as before.
What that means, other than a snappier device, was Apple was able to unlock features previously kept out of Apple's iPod. There is now support for ARKit and AR games/apps as well as support for Group FaceTime with up to 32 participants.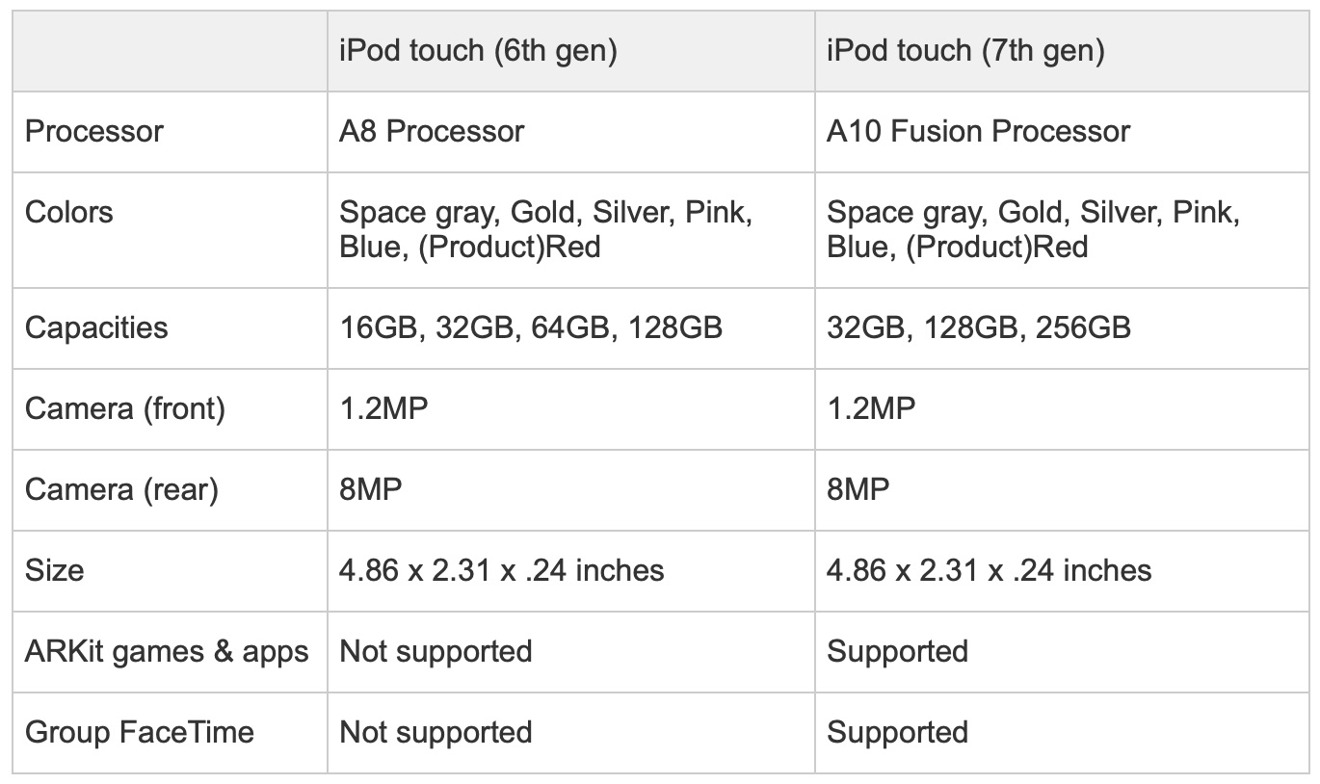 While this update seems small, the iPod touch still sells reasonably well. It is a low-cost device which appeals to many somewhat niche markets like developers who need a more affordable testing device than another iPhone and parents who want a device for their children.
The kids market seems to be a big target for Apple with this update. Kids won't necessarily need 4K video or Face ID that comes with Apple's high-end phones. Thanks to the new performance, Apple retains iOS support for years to come. The A8 processor in the sixth generation iPod Touch that Tuesday's release replaced will likely not support iOS 13 that Apple is set to announce during WWDC '19. That being the case, the seventh generation can pick up and continue to support new features.
Where to buy
B&H is currently accepting preorders for the seventh-generation iPod touch in a variety of colors and storage capacities.