First look: Mac Pro and Apple Pro Display XDR [u]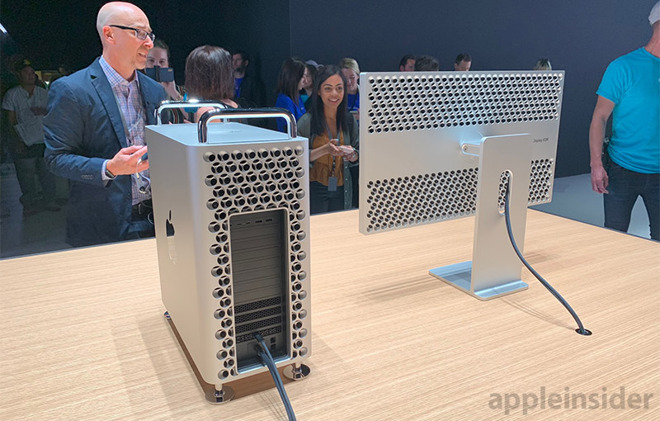 AppleInsider may earn an affiliate commission on purchases made through links on our site.
After unveiling the new Mac Pro and Pro Display XDR onstage at WWDC 2019, Apple provided AppleInsider a closer look at the shiny, ultra-powerful hardware designed to sate the most voracious professional users.
Apple's Mac Pro was unveiled at Monday's WWDC 2019 keynote after initially telling the public that they were working on it more than two years ago. In its latest iteration, that is about the same size of the "cheese-grater" Mac Pro, Apple can cram in up to a 28-core Xeon Processor.
The higher-end configurations can support up to 2TB of RAM, with the 12-core and 16-core "limited" to 1TB. The machine eschews hard drives in favor of up to 4TB of Flash storage, encrypted by the T2 chip.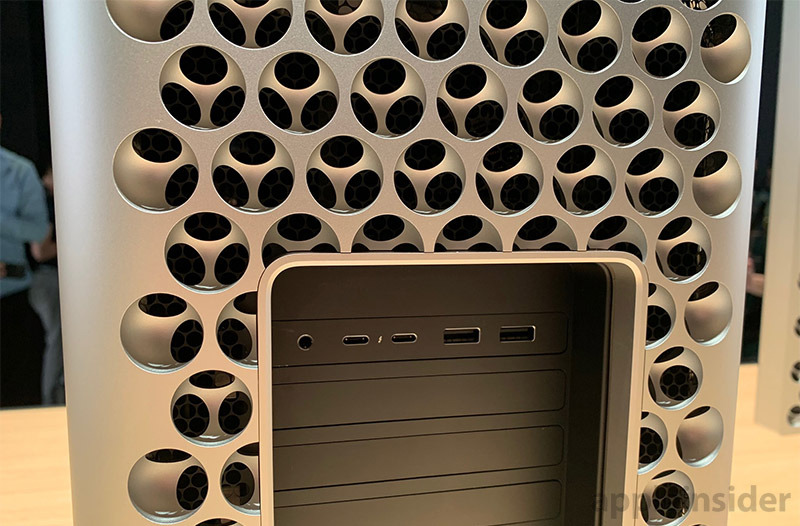 Apple has also returned to PCI-E, having stayed away from the slot since that older cheese-grater. In total, there are eight PCI-E 3.0 slots in the machine, with two of them set aside for the MPX module.
That MPX module can contain the new AMD Radeon Pro Vega II Duo, containing two Vega GPUs, each with 64 compute units, and a total of 64GB of HBM2 memory. This will deliver up to 28.2 teraflops at single-precision, or 56.4 at half-precision.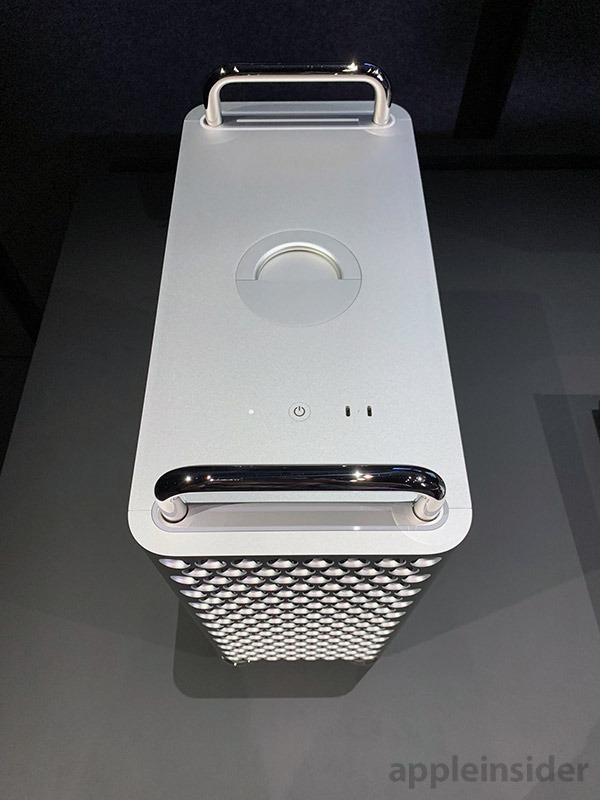 The new Onboard Infinity Fabric Link can chain up to two of these cards at up to 84GB per second of data migration. Each card has four Thunderbolt 3 ports to connect the new Apple Pro Display XDR, and one HDMI 2.0 port.
Configurations will start from $5,999. We don't yet know how expensive they will get.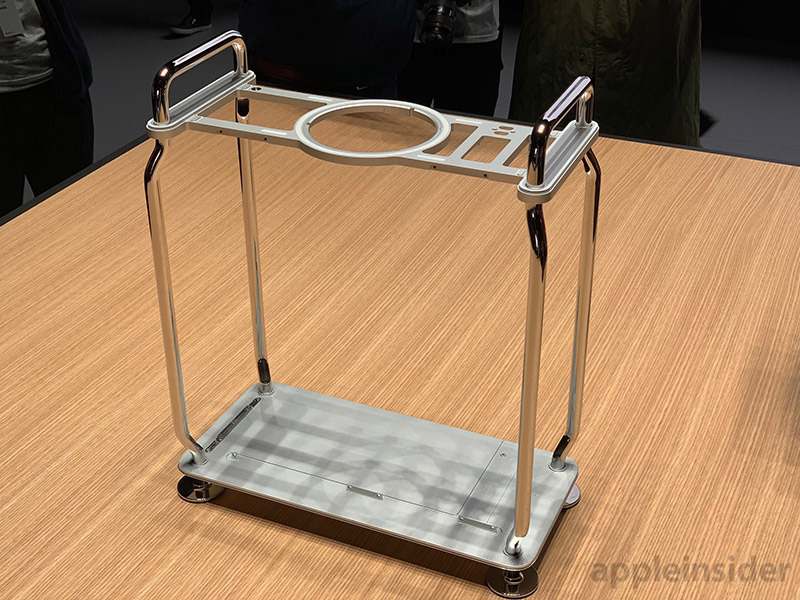 Apple Pro Display XDR
After years of absence, Apple has returned to the display market. The Apple Pro Display XDR is a 6K display, at 6016 x 2284 resolution on a 32-inch screen.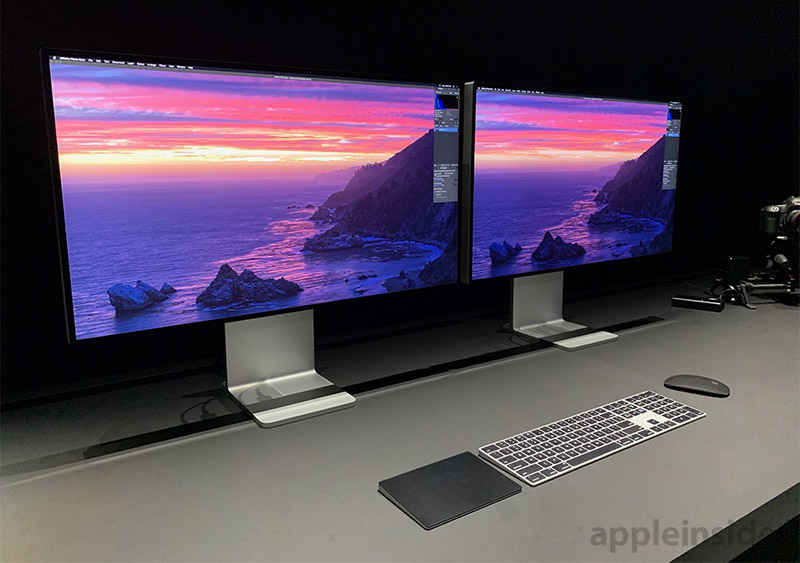 To manage reflected light, the Pro Display XDR has an anti-reflective coating. It also has an optional matte option that the company calls nano-texture, with glass etched at the nanometer level for low reflectivity and less glare. Bezels are 9mm thick.
The display can indefinitely display 1000 nits of brightness, with a peak of up to 1600 nits. And, this is on top of a 1,000,000 to 1 contrast ratio.
Using the MPX modules, a Mac Pro can drive up to six of these displays at one time.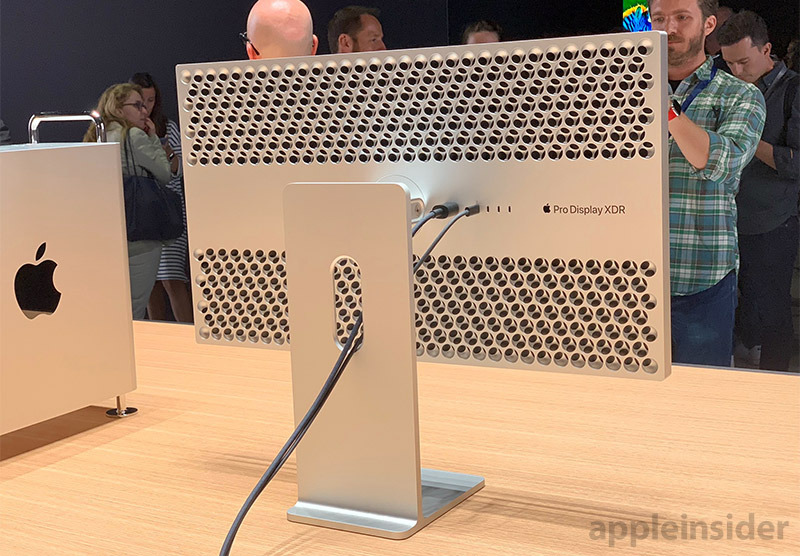 The Pro Stand resembles the iMac G4 display arm in functionality, with the addition of rotation, and is an additional $999 purchase. A VESA adapter is $199. The display does come with a basic stand.
The display itself starts at $4,999. The nano etched version retails for $5,999.