Apple releases 'For All Mankind' trailer to YouTube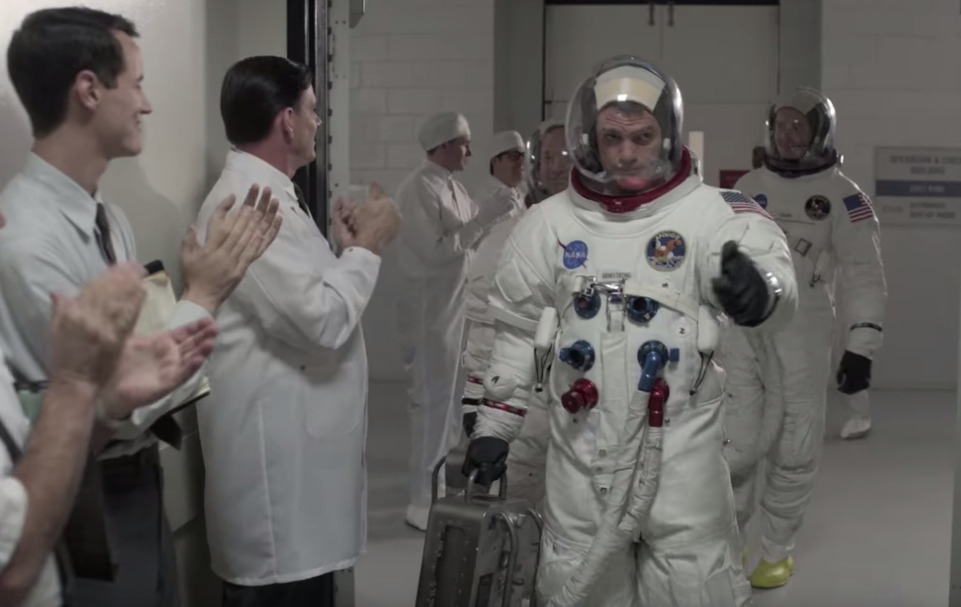 Apple has released the trailer for its space race drama 'For All Mankind,' a show that forms part of its Apple TV+ roster, posting the video clip to YouTube after first airing it during Monday's WWDC keynote address.
Previewed by Apple CEO Tim Cook at the start of the WWDC keynote, the trailer for "For All Mankind" has been placed on Apple's official Apple TV channel as an "official first look trailer." Since being made available on Monday, the trailer has been viewed 11.3 million times as of the time of writing, with 14 thousand likes and 7.1 thousand dislikes by viewers.
Created by Ronald D. Moore, known for working on "Star Trek," the 21st century reboot of "Battlestar Galactica," and "Outlander," "For All Mankind" explores the idea of the United States being beaten in the Space Race to the moon by the Soviet Union. The defeat is suggested to have prompted NASA to continue development to become the first to perform other space endeavors, with the story told from the viewpoint of astronauts, engineers, and their families.
Moore serves as an executive producer alongside Maril Davis, Matt Wolpert, and Ben Nedivi. The show itself stars Joel Kinnaman, Michael Dorman, Wrenn Schmidt, Shantel VanSanten, Sarah Jones, and Jodi Balfour.
"For All Mankind" is part of a collection of original programming commissioned by Apple for its Apple TV+ service, which will be arriving this fall. Pricing for Apple TV+ remains unknown.