Affinity releases major Photo, Designer updates suited for new Mac Pro, Pro Display XDR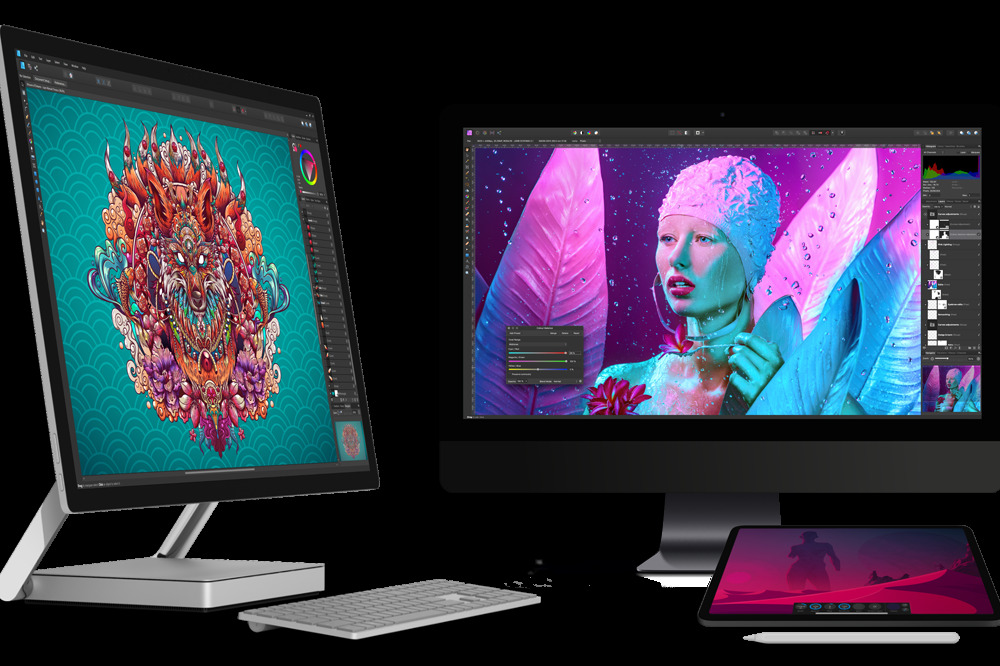 Serif's Affinity Photo and Affinity Designer have received updates to version 1.7 today, receiving enhanced GPU compute acceleration, HDR monitor support, and a new memory management system.
The new updates were released Tuesday during Apple's Worldwide Developer Conference. The updates allow users to take advantage of a Mac's discrete GPU, multiple GPU, and Thunderbolt 3 eGPUs. Serif states that the enhancements made now allow for 10 times faster performance compared to the previous version.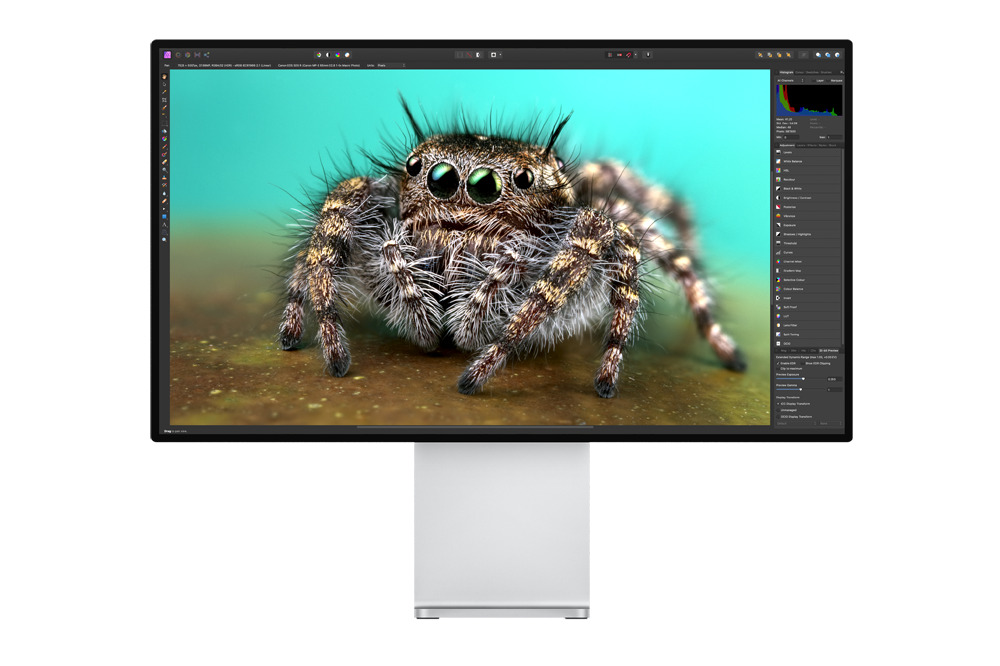 "This allows photographers to see new levels of the detail captured in RAW files," Serif claims "Designers can push colour intensity in graphics far further than was possible before."
"Using Affinity Photo with an HDR monitor offers a simply stunning experience," says Serif Managing Director Ashley Hewson. "It's amazing the detail and dynamic range the latest SLR cameras capture when shooting in RAW, and Affinity Photo now offers the opportunity to actually see all that depth while editing on an HDR monitor."
In this batch of updates, Affinity Photo has an improved RAW processing engine designed to load files faster, a rewritten brush engine and new brushes, a symmetry mode, and improved batch processing.
Designer has received new isometric controls, an overhauled vector tool system, and vector shape limitations have been lifted to allow for an unlimited number of strokes and fills.
While most of these updates were desktop-centric, Serif has also updated the iPad versions of Designer and Photo as well. Both apps have received performance updates, a refreshed UI that has been designed to work well with the new 7.9-inch iPad Mini.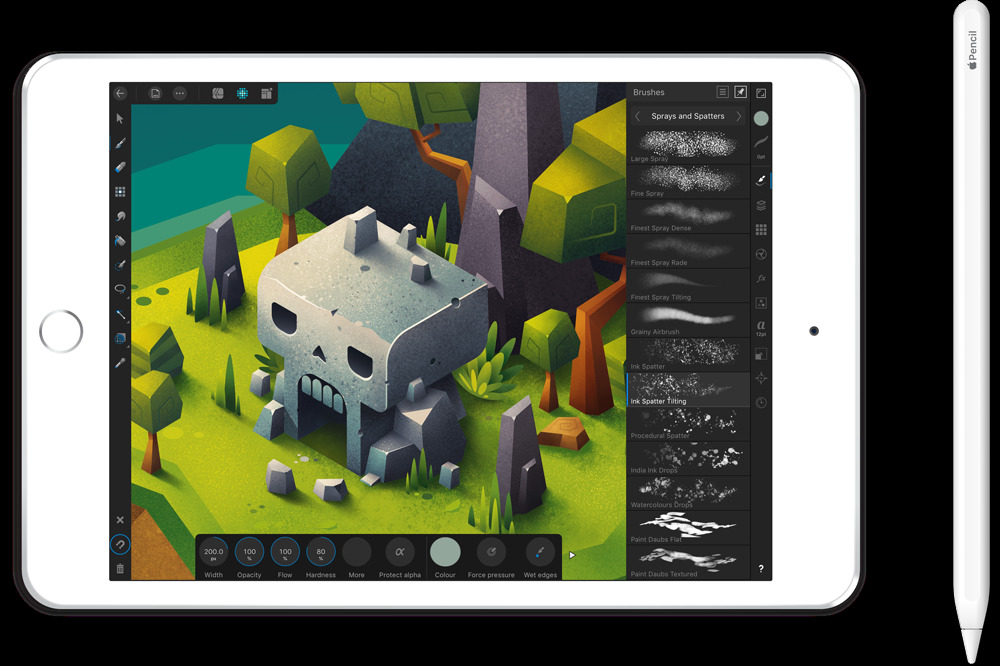 The new 1.7 versions of both Affinity Photo and Affinity Designer are currently on sale in both the App Store and on Affinity's store, with a 20% discount ($39.99 for desktop, $15.99 for iPad) with no subscription fees. Existing users can download updated versions for free.