Sidecar in macOS Catalina is limited to newer Macs, but there's a work-around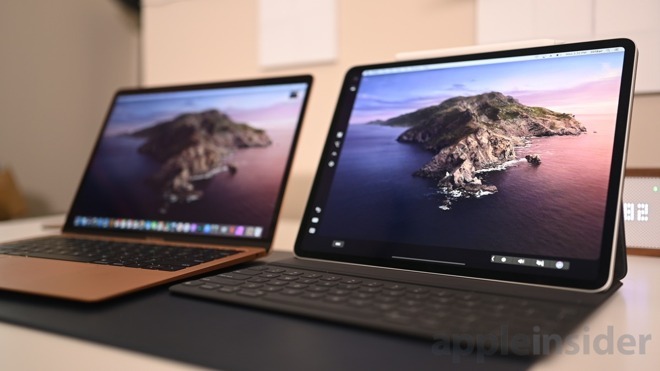 Sidecar, a feature in macOS 10.15 Catalina that can turn an iPad into a second monitor for a Mac, may be limited to only a small selection of newer Macs at first, with the first beta of the operating system preventing it from being used on a large number of older Macs.
Introduced on Monday as part of macOS Catalina, Sidecar is a feature of both macOS and iPadOS that extends the macOS desktop to the iPad's display. Able to be used both via a cable and wirelessly, the feature can make the iPad a mirrored display or a second screen, including effectively turning it into a graphics tablet when used with the Apple Pencil.
On Wednesday, developer Steve Trougton-Smith posted to Twitter the results of an exploration of the first macOS Catalina developer beta, including a list of devices that Sidecar will be supported on, as well as a blacklist for other hardware.
According to Troughton-Smith, Sidecar supports the 27-inch iMac from Late 2015, the 2016 MacBook Pro, 2018 Mac mini, the new Mac Pro, the 2018 MacBook Air, the Early 216 MacBook and newer models of each device.
While there is a blacklist preventing Sidecar's usage on older models, Troughton-Smith notes there is a terminal command that is supposed to enable it on earlier Macs running the beta, but it is apparently not guaranteed to work. The command reads:
defaults write com.apple.sidecar.display allowAllDevices -bool YES
It is unclear exactly why Apple is limiting the availability of Sidecar to newer devices, but as it is just the first beta, it is possible that Apple could open up support to earlier models ahead of macOS Catalina's release this fall.