Hands on: Razer's Nommo Pro 2.1 speakers for Mac & Windows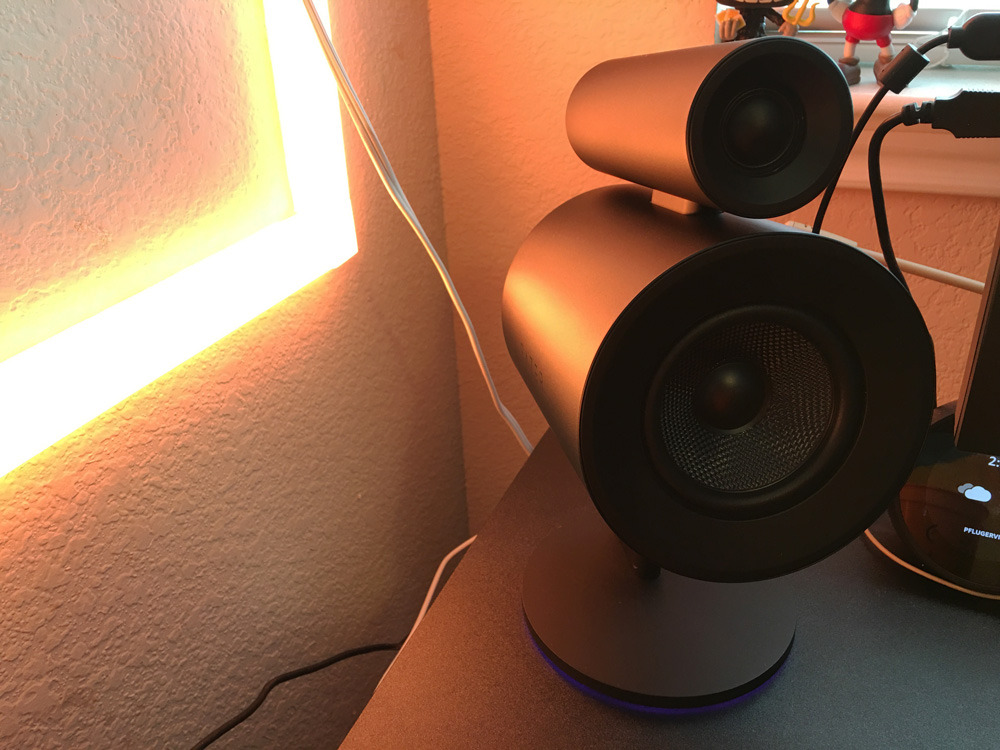 Continuing our look at some of the Mac desktop speaker options out there, we're turning to the Razer Nommo Pro — probably one of the most powerful choices short of ones that won't fit on a desk.
Razer isn't known for its subtlety, often conjuring up images of wildly flashing lights and its iconic graphic logo, which seemingly belongs on the cover on a '90s prog-metal album.
The company has occasionally tried to adopt a more refined style in recent times, and in some ways the Nommo Pro exemplifies this. Its satellites occupy a minimal footprint, use text logos, and limit color effects to the base.
"Minimal" is a relative term however. Those satellites still occupy plenty of vertical space, and the Pro's cylindrical subwoofer is one of the largest I've seen for any home system, on computers or otherwise. It's hard to overstate how gigantic it is — it's bigger than some mid-tower PCs.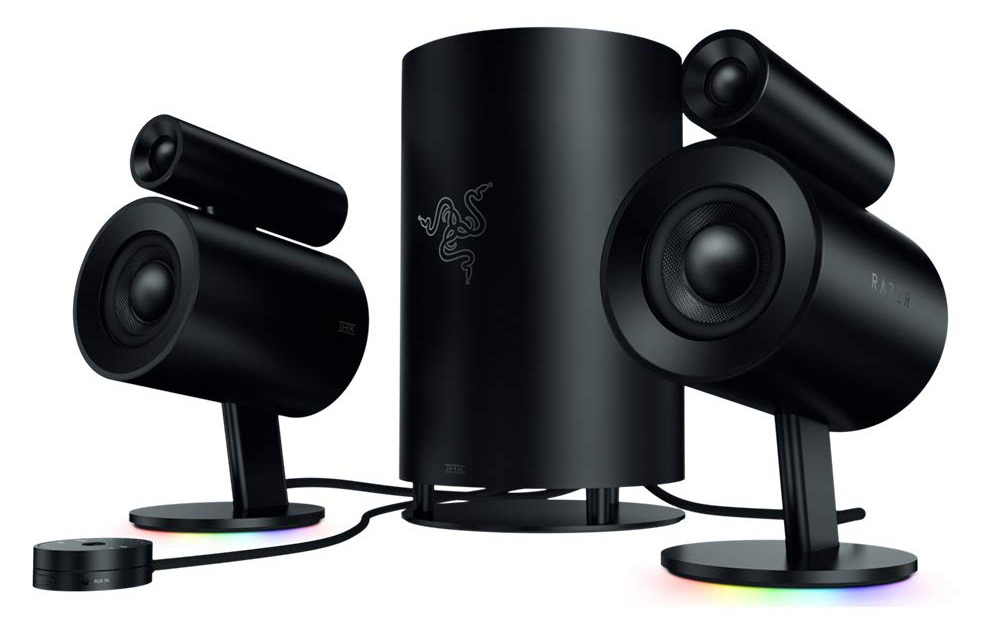 The benefit of course is that the Pro is absurdly powerful. It has a frequency response between 35 hertz and 20 kilohertz, and if you crank up the bass, it will shake any room you could possibly want. Apartment dwellers might as well skip it unless they're on the ground floor.
Connection options include USB, optical, 3.5mm, and Bluetooth 4.2. You'll want to connect via USB if at all possible, since that enables control via Razer's Synapse app. Note however that only Windows users have any serious desktop control by way Synapse 3, which has yet to be ported to macOS. If you're on a Mac, you're stuck with Synapse 2.
The good news is that there's a Nommo Pro iPhone app, which connects via Bluetooth. This lets you tweak volume and bass levels, adjust lighting, change sources, and switch between THX, Dolby, and custom EQ settings. There are even multiple Dolby presets for music, movies, and games.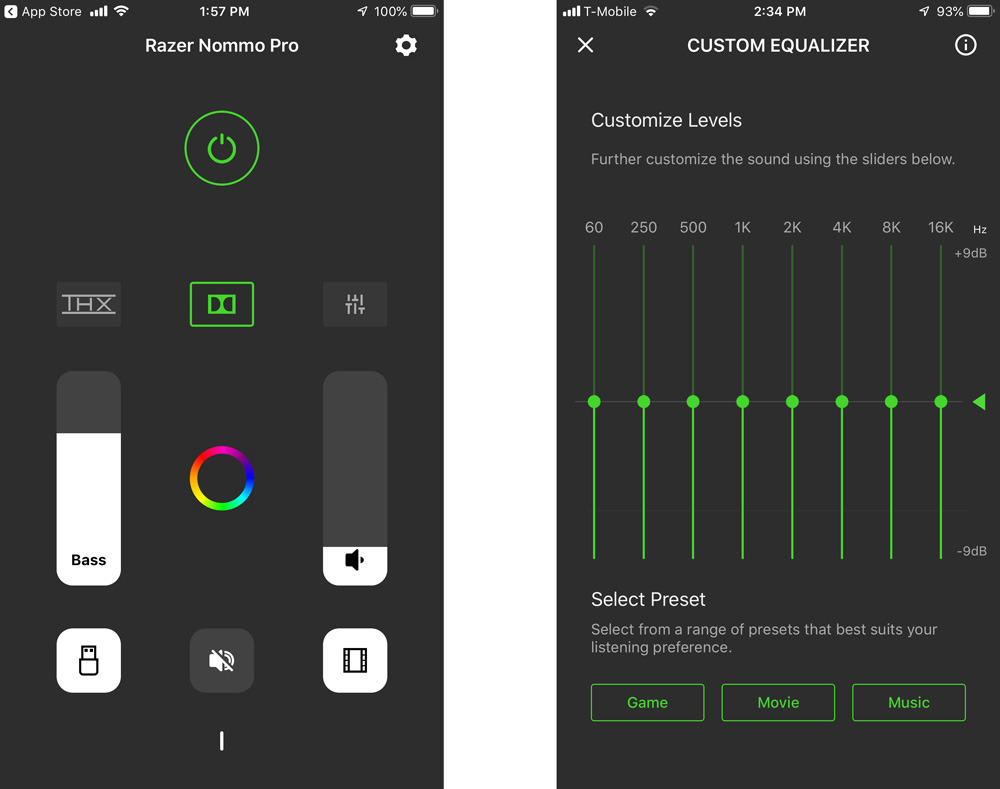 There'll be plenty more to say in our full review, but for now I'll say that the Pro is the best-sounding system I've ever sat in front of my computer. Imagine having Sonos Ones and a Sub sitting inches away and you can begin to imagine how good it is, whether you're listening to ambient, folk, classical, or metal.
AppleInsider has affiliate partnerships and may earn commission on products purchased through affiliate links. These partnerships do not influence our editorial content.