Folding phone misery continues for Samsung Galaxy Fold, Huawei Mate X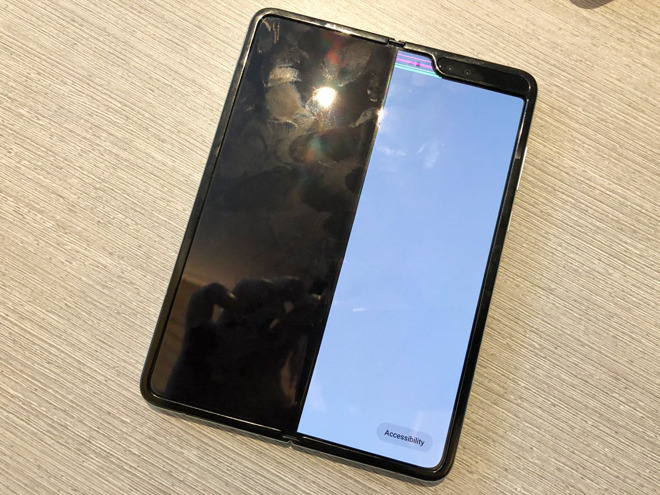 Consumers wanting to own their own foldable smartphone have a while longer to wait, after AT&T cancelled all pre-orders for the ill-fated Samsung Galaxy Fold, while Huawei has advised it will be holding back the launch of its own flexible screen launch to perform more testing before releasing the Mate X.
The foldable smartphone market opened up in 2019 with numerous vendors revealing their take on the futuristic mobile device concept. However, efforts to get the smartphones into consumer hands have been hampered by issues, delaying the process for all involved.
AT&T cancelled the pre-orders for the Samsung Galaxy Fold on Wednesday, advising customers in a letter they would be refunded, reports CNN. For their trouble, customers will also receive a $100 gift card.
"Unfortunately, Samsung delayed the release of the Fold, which means we can't ship your phone and have to cancel your pre-order," the letter read. The cancellation is an about-face for AT&T, which advised in late April Samsung's device would ship by June 13, the day it dispatched letters to customers.
Samsung delayed the release of the Galaxy Fold after early reviews of the smartphone revealed the screen was prone to breaking at the hinge, while some accidentally damaged the device by believing a transparent layer that forms part of the display was some form of removable screen protector.
A teardown of the Galaxy Fold reveals some concerning problems with the design, such as the 7-millimeter gap in the bezel where the two halves met, which could be an inlet for debris. When folded, the spine was "flanked by massive gaps" that could allow more debris inside and to cause further damage.
The concerns with Samsung's Galaxy Fold has prompted a rethink by another manufacturer. CNBC reports Huawei is delaying its own Mate X foldable smartphone from its original June launch until September, in order to carry out extra tests on the device to avoid a similar fiasco.
A spokesperson advised the company is working to launch the Huawei Mate X globally, with a focus on markets that will have 5G networks operational in the near future. The representative claimed the testing was being performed with mobile carriers around the world, and with developers to make sure apps function properly when the smartphone is unfolded.
They also admitted Huawei was being more "cautious" with the Mate X following Samsung's misfire. "We don't want to launch a product to destroy our reputation," the spokesperson insisted.
Huawei is also contending with other issues, such as the US bans on the sale and buying of technology between the company and US firms, as well as Google's suspension of Huawei's Android license. The Mate X will reportedly run on Android instead of another operating system, as it was launched before the bans were announced.