Mac Pro, ARKit, Sign on with Apple and more on the AppleInsider Podcast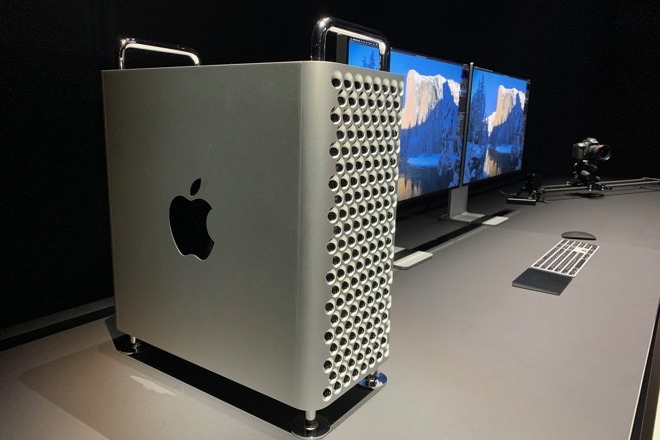 This week on the AppleInsider Podcast, William is back, rejecting Victor's reality and replacing it with his own more British one, via ARKit 3. He also talks about how there is nothing wrong with the Mac Pro yet some people think there is, and there is room for another new Mac.
WWDC brought us ARKit 3, with shared mixed reality in the Minecraft demo. Now there's a patent application for displaying stereoscopic pre-rendered 3D objects...
which would be useful for AR glasses. Apple's been paving a road to AR glasses for years, and we discuss some of the history here.
William loves the Mac Pro, though he'd like one in blue. He points out that Apple's lineup isn't as clear as it seems, though. There's a clear gap in the range and also it's hard to identify the right number of cores and amount of RAM you really need.
Facebook has revealed how many people were impacted by their "research" VPN app back in January. Not to worry, they say, they've deleted all the data gathered, so that's all good then.
Google's authentication chief says he prefers 'Sign in with Apple' over user and password combinations - and Victor explains why he's right.
Apple has updated iCloud for Windows, and it now allows sync and offline availability of files similar to its behavior on Mac, or the behavior in Office365.

Listen to the embedded SoundCloud feed below: