watchOS 6 should support direct-to-Apple Watch software updates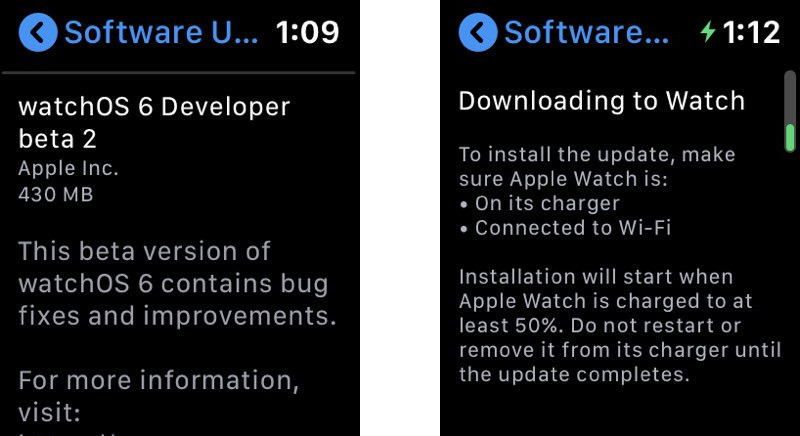 Further signalling that the Apple Watch may become independent from iPhones later this year, current watchOS 6 betas appear to support direct OS updates — with one catch.
People must still accept terms and conditions on their iPhone, noted VentureBeat's Jeremy Horwitz. Nevertheless the process can be started directly from a Watch, where previously owners would have to launch the iOS Watch app to even see new software was available.
watchOS 6 is already slated to get standalone apps and a native App Store. With a few more changes it's conceivable that Watches could become completely independent of the iPhone, eliminating a major barrier to adoption.
To snag Android users however Apple would need to develop a new app for that platform that enables configuration, and most likely integration with Google's equivalent of HealthKit, Google Fit.
watchOS 6 is due to launch sometime this fall, probably in time for an Apple Watch Series 5.