Here are all of the biggest changes coming to Apple Watch with watchOS 6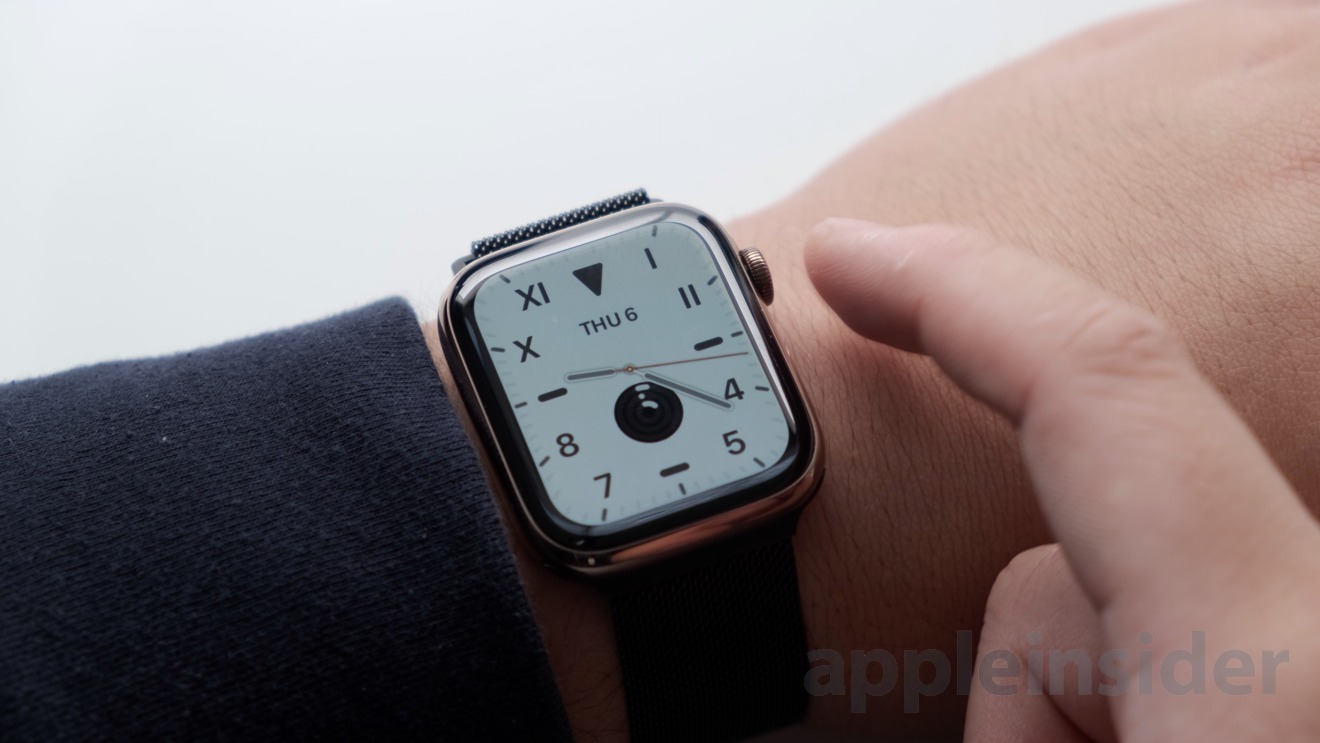 Apple has announced a new version of watchOS which packs a handful of new watch faces, and features. So, let's go over what those new features are, and see what watchOS 6 has to offer.
All-new watch faces
With watchOS 6, Apple announced a handful of new Apple Watch faces, new complications, and changes to existing watch faces. We already gave you a detailed look at all the new watch faces so we won't rehash them here.
There's an all new Noise app
One of the new features that Apple announced at WWDC 2019 is a new Noise app which can help you check sound levels nearby and notify you when certain sounds might affect your hearing. It does this is by using the Apple Watch's built-in mic and processing the audio locally on your phone — never saving any of it. You can also add a complication for Noise to quickly see whether the noise levels might be too loud, or if it's normal.
Voice Memos and Calculator
Apple also added Voice Memos and a Calculator app so you can record quick voice memos without the need to pull out your phone, and the calculator app can help figure out tips, and how to properly split the bills so that you and your friends don't have to argue about how much everyone should chip in on dinner.
Audiobooks is also coming to Apple Watch so any audiobooks you've purchased through Apple Books will now be available through that app, and there's also new developer tools that includes an audio API to stream music, radio and podcasts. Pandora is already on board with others likely in tow.
A dedicated App Store just for Apple Watch
And speaking of apps, Apple also added the App Store to the Apple Watch so that users can easily install third-party apps, search for apps using Siri, and view app product pages directly on the watch. Developers can also build Apple Watch-only apps, created to work independently on Apple Watch without an iOS app which is helpful in letting the Apple Watch stand on its own.
There's now a new taptic time feature where the watch will tap a short pattern at the top of the hour to let you know that a new hour, or you can set it to tap you every half hour. You could alternatively opt for a Taptic chime which will audibly alert you.
Being healthy is a priority
Health and fitness is obviously a big deal for Apple Watch users, so Apple added a new Trends tab in the Activity app on iPhone which now gives users a long-term view of their activity behavior to help them understand their progress.
There's also now a menstrual cycle tracking app — obviously called Cycle — which gives women the ability to log important information related to their menstrual cycles and see predicted timing for their next cycle and fertility window using the convenience of their Apple Watch. The new Cycle Tracking feature is also available in the Health app on iPhone with iOS 13.
All of your activity data still syncs to your iPhone, and with watchOS 6 and iOS 13 you can see more information. In the Activity app on iPhone, it will now show you your Activity trends. These compare your recent activity levels with your overall average to see if you've been doing better or worse in several categories. This is designed to help motivate you to push yourself further and keep improving your health as well as give you a big picture of your progress.
With Shazam, Siri on Apple Watch is now able to identify songs for you just by you asking and will provide you the title, artist, and album art. Animoji and Memoji stickers you create on iPhone will now show up on Apple Watch to bring even more fun to your messages.
WatchOS6 also enables Core ML which now uses the Apple Neural Engine on Apple Watch Series 4, enabling faster processing of on-device inputs. This means that beyond an initial speed-up, after it learns some user habits, everything can run smoother than before.
Apple will be released watchOS 6 this fall alongside iOS 13, iPadOS, macOS 10.15 Catalina, and tvOS 13. Like watchOS 5, it will run on every Apple Watch with the exception of the original.
Check out our other features regarding Apple's new updates.