All the changes coming to HomeKit in iOS 13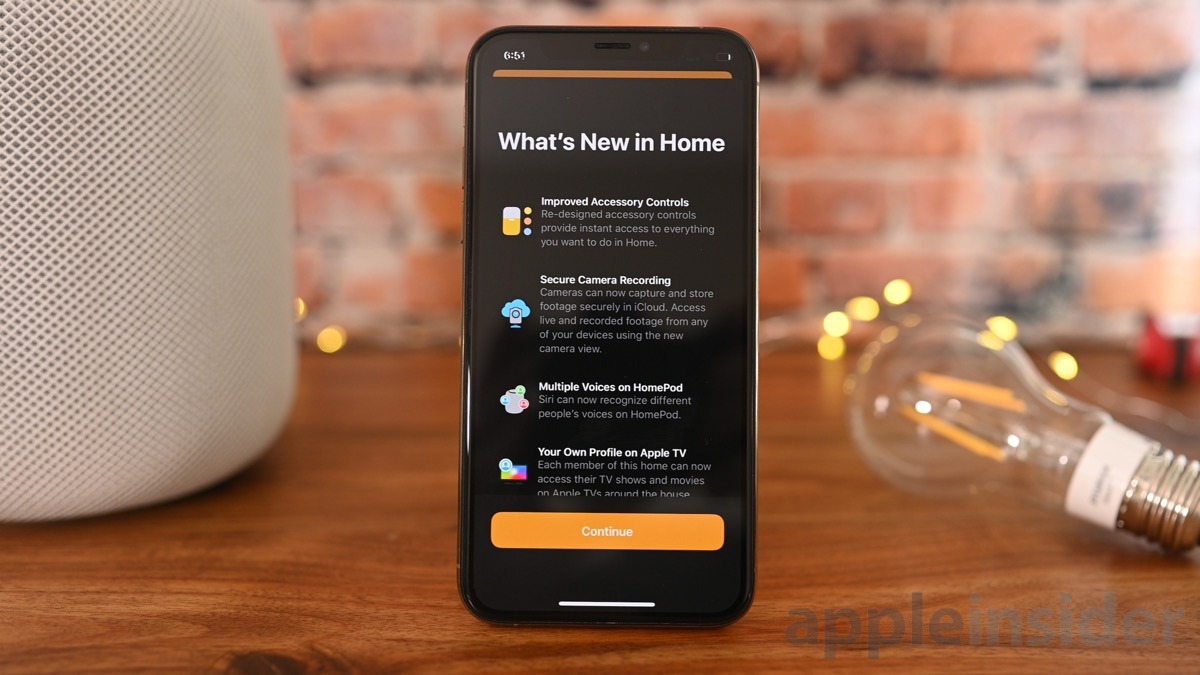 HomeKit is getting more powerful than ever with a major update in iOS 13 both in terms of functionality and app improvements. Here are all the features and changes coming in the iOS 13 update.
Settings tweaks
From a big-picture point of view, in iOS 13 Apple has been employing new card interfaces that slide up and can just as easily been swiped down to dismiss. This makes it easy to dig into menus and swipe away at any time without having to tap back repeatedly. This is not only in the Home app but other locations throughout the OS.
Starting out specifically in the Home app, we dove into the settings of the app. We notice very small changes from the outset, such as a new checkmark next to our chosen home.
Inside settings for each home you will see that the layout has been adjusted with different parts relocated. For example, Home Hubs used to be near the top but now are relegated to the bottom.
Under the "notifications" sub-category, Cameras are now a new option. The motion sensor paired with each camera was removed from the sensors grouping and were combined with the cameras. For each camera you can enable or disable notifications when motion is detected and opt for whether or not to show snapshots on those notifications.
Continuing to look at notifications, the interface has been modified when looking at doors or sensors, making it cleaner and easier to understand.
Apple grouped Home Hubs with third-party bridges now showing them in one location. Now your HomePod and Apple TVs show next to bridges like Hue, Lutron, or WeMo.
HomePod
With iOS 13, HomePod is getting some enhancements. To start, it can now recognize multiple voices, and can also hand off audio between devices.
In the Home app, the HomePod accessory view now shows the now playing card found in Control Center. You can play/pause, change tracks, and adjust the volume. The "alarms" button has been removed, being relocated to the settings for the HomePod. Lastly, like all accesories, the "settings" button has changed to a small gear icon in the lower right corner.
In the settings for HomePod, the data has been reorganized and the Wi-Fi address of the HomePod is no longer displayed.
Existing accessories
All accessory cards, in general, got a redesigned view, making controls easier to use. An icon is displayed to the top-left with the name and status just to the right of it.
Some accessories got major overhauls, such as TV, thermostats, lights, surge protectors, and sensors.
The TV now displays the power control and inputs on the same screen, negating the need to jump between pages. Similarly, lights show the power, brightness, and color options together. It is a common theme to be grouping things together with this latest version of HomeKit, and is even more prevalent with the devices that have multiple components.
Take thermostats for example. Our ecobee SmartThermostat which we just reviewed, will normally show as a thermostat, a motion sensor, and an occupancy sensor — three devices total. All of those are now grouped together into one. When you open the thermostat, you see the temperature and mode at the top and both sensors below. It looks great.
We saw the same unification with surge protectors that now show as one device with multiple outlets and with environmental sensors like the Eve Room 2.
Several accessories finally have much needed new icons. They used to all show the same generic icon, but now they are more descriptive to their function. The ones we spotted thus far were contact sensors, humidity, air quality, smoke alarms, leaker detectors, motion sensors, and CO detectors.
We mentioned earlier that bridges were now within the settings which means they no longer show as accessories in your rooms. This makes sense as they largely just added clutter before as you couldn't actually do anything with them.
Another new feature is scene suggestions. Looking at our surge protector that has a light connected, Home suggests including that light in our goodbye and goodnight scenes. Since it knows it is a light, that makes sense.
New accessories
iOS 13 brings support for routers inside of HomeKit. What this means is that the router can monitor your home accessories and see who they are talking to you. You can limit their communication to solely inside your home with other devices so they don't share your private and personal information with others.
Linksys and Eero will be some of the first routers to support this new feature via software updates.
HomeKit cameras have fresh new features too. They aren't necessarily new accessories, but the change is pretty substantial. Now, video recordings can be stored inside of iCloud instead of on third-party servers. HomeKit will encrypt the video files locally before then uploading them to Apple's servers. This is all included with most iCloud storage plans which means no extra expense can be incurred if you have either the 200GB or 2TB plan.
If you have the 200GB plan Apple gives you ten days of recordings for a single camera but ups the number to five cameras if you have the 2TB plan. Best of all, it doesn't count towards your iCloud storage capacity.
Cameras got a UI change at the same time, bringing quick access to the other cameras and accessories located in the same room.
New automations
Apple has gone above and beyond with automations in iOS 13. Not only thanks to the Home app but thanks to the now stock Shortcuts app. It can now tie into several different aspects of your phone letting you trigger automations based on things such as connecting to CarPlay or stopping your alarm. As an example, we could create a rule so that when we hit the stop button on our alarm our lights slowly turn on, our shower starts to heat up, and our morning news podcast starts to play from our HomePod.
Some of this is viewable in the Home app and the rest can be found in Shortcuts. In the Home app, HomePod and Apple TV can both be included in automations including playing audio. When you include them in a rule or scene, you can either pause the music, start playing specific music, ignore whatever music is playing, or resume audio. The volume can also be changed if desired or left as-is.
More to come
We will continue to test out iOS 13 as we get closer to release this fall alongside iPadOS, macOS 10.15 Catalina, watchOS 6, and tvOS 13.
Check out our other features regarding Apple's new updates: