Apple News, Stocks, Home getting a Catalyst upgrade in macOS Catalina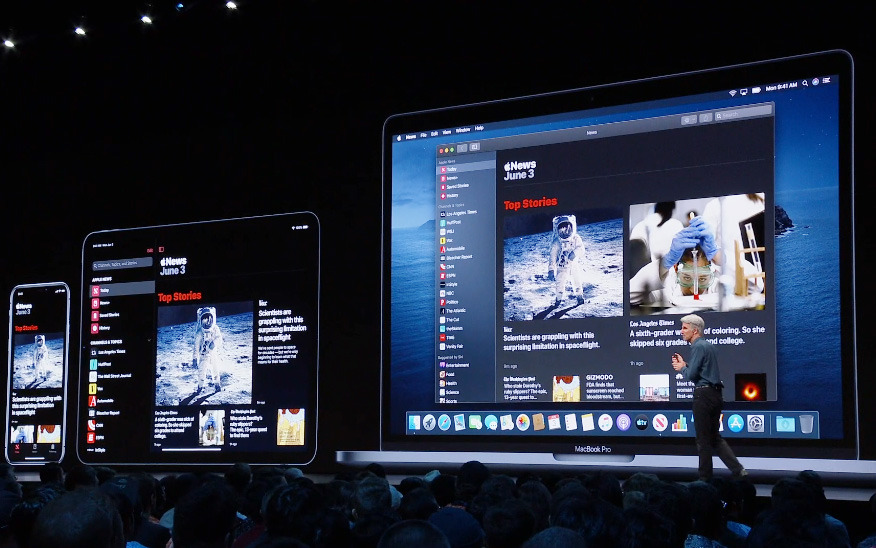 Apple is planning to upgrade News, Stocks, Voice Memos and Home — the first four apps converted from iOS to macOS under Marzipan, now known as Project Catalyst, software head Craig Federighi said on Wednesday.
"The underlying technology has matured," Federighi explained to CNET. "Some of that is super low-level stuff. Some people have dissected those apps and realized that they were sort of two halves: an AppKit [macOS] half and a UIKit [iOS] half, literally running in different processes. That's all unified now. This has become much more of a native Mac framework...So automatically, the apps we built last year are upgraded."
When the first Marzipan/Catalyst apps launched under macOS Mojave in 2018, they were quickly criticized for being broken or failing to take advantage of the Mac interface. Home, for example, clearly had its touch-oriented interface unchanged.
The updated software should make its appearance in the first public beta of macOS Catalina, coming later this summer, Federighi revealed.
The executive also reiterated comments made during WWDC, when he defended most of the shortcomings of Marzipan apps as stemming from design decisions rather than technical problems.
"When I read some of the initial reviews of those apps, people were saying, 'Obviously this technology is causing them to do things that don't feel Mac-like.' Honestly, 90% of those were just decisions that designers made... People took that as 'this feels iOS-y' and therefore they thought it was a technology thing," he commented. "Actually, it was a designer preference. So part of [the upgrade] is we said we've got to co-evolve with our user base around the aesthetics of the Mac experience. And so we made some adjustments to the apps."