Samsung's Galaxy Note 10 expected to launch Aug. 7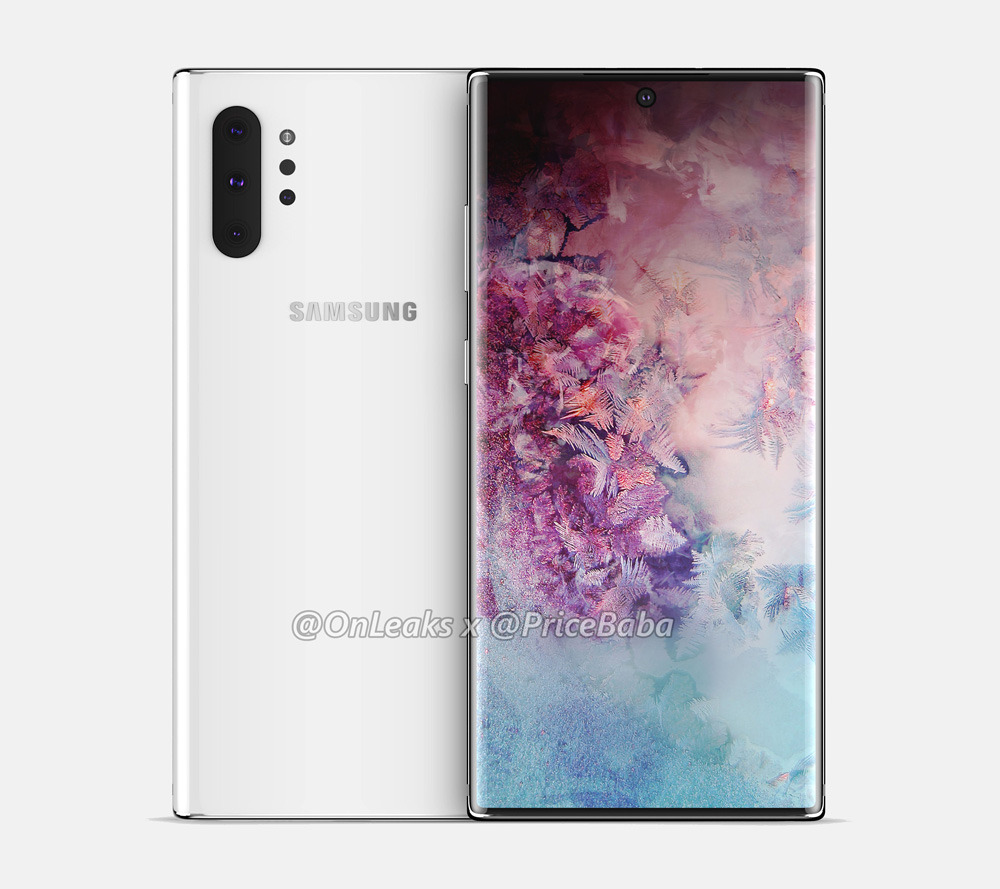 Samsung is reportedly gunning to launch its next top-end phone, the the Galaxy Note 10, at an "Unpacked" event on Aug. 7 — with one version of the phone approaching tablet sizes.
The event will be held at Barclays Center in Brooklyn, N.Y., according to CNET sources, the same venue at which the Note 9 was announced in 2018.
Recent leaks point to the phone having an edge-to-edge display, with a "hole-punch" front-facing camera at the top. It's also expected to come in separate 4G and 5G versions, possibly aligned with size — while one model may have a 6.3-inch screen, a "Pro" version could hit 6.75 inches, approaching the 7-inch milestone of small tablets. The 2019 iPad mini is 7.9 inches on the diagonal.
Both Samsung Galaxy Note 10 models are expected to ditch 3.5mm headphone jacks and adopt triple-lens, vertically-oriented rear cameras.
With the Galaxy Fold in limbo, the Note 10 is poised to become Samsung's most high-end, prestigious, and expensive smartphone. The Note 9 was originally $999.99 in its base configuration, and it's likely that the 5G Note 10 will be even more costly.
The Note line is often credited with popularizing large smartphone displays. When the first model launched in 2011, its 5.3-inch screen was considered almost too massive. In following years though rivals were forced to follow suit, including Apple, which finally broke the 4-inch barrier with the iPhone 6 and 6 Plus in 2014.
2016's Note 7 was one of Samsung's biggest disasters, costing it some $5 billion after it was forced to recall units and cancel production in the wake of repeated battery fires. The company has since implemented more stringent battery testing.