Tim Cook jumps to 69th spot on Glassdoor's list of top CEOs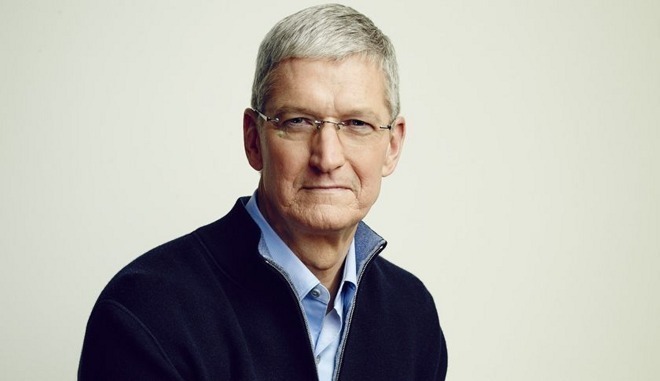 Apple chief Tim Cook on Tuesday was once again named to job website Glassdoor's list of the top 100 CEOs in America, marking his seventh consecutive appearance on the annual employee rankings chart.
Cook's best result came in 2016 when the executive reached the No. 8 spot with a 96% approval rating.
VMware's Pat Gelsinger took first position with an impressive 99% approval, while T-Mobile's John Legere, Adobe's Shantanu Narayen and Microsoft's Satya Nadella landed in the No. 4, No. 5 and No. 6 spots, respectively. Facebook's Mark Zuckerberg, the only other tech executive aside from Cook to make the list since its inception, fell from No. 16 in 2018 to No. 55 this year.
Glassdoor forms its list by calculating results from anonymous employee reviews collected over the past year, according to a press release. More specifically, employees are asked whether they approve, disapprove or have no opinion about their CEO's performance.
The Employees' Choice Awards ranks 100 top CEOs in the U.S., 50 in the UK, 25 in Canada and 10 each for France and Germany.
Under Cook, Apple has become one of the world's most valuable companies, though much of its success is derived from a single product: iPhone. The executive is an outspoken proponent of human rights, often leveraging his station to forward not only business-related initiatives like consumer privacy, but also wedge issues like LGBT equality.