T-Mobile launching 5G in six cities on June 28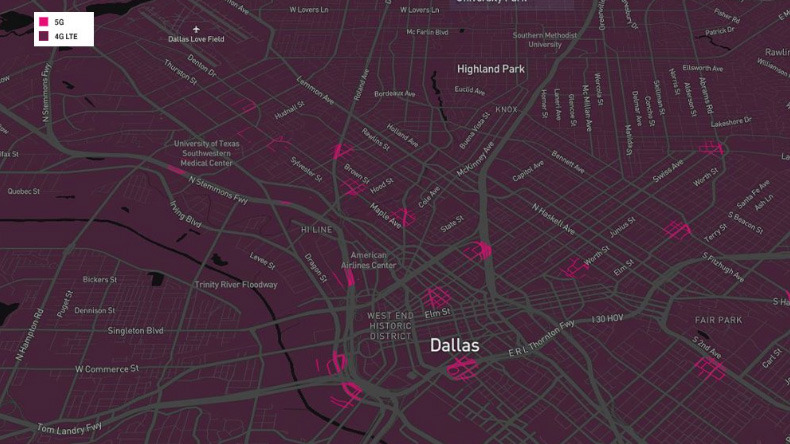 T-Mobile will officially launch its mobile 5G network on Friday, June 28, beginning with in six U.S. cities with just one phone, the Samsung Galaxy S10 5G.
The initial cities include Atlanta, Cleveland, Dallas, Las Vegas, Los Angeles, and New York City, T-Mobile said. The carrier's infrastructure includes the fastest 5G variant, millimeter wave, though maps confirm that only a handful of areas will be covered this month. In New York City for example 5G is limited to neighborhoods like the Lower East Side and downtown Brooklyn, completely excluding areas like Harlem and Queens.
The 6.7-inch S10 5G is perhaps Samsung's most expensive phone, costing $1,299 if bought outright.
T-Mobile used Tuesday's announcement to push for its proposed $26.5 billion merger with Sprint, arguing that combining its own 5G network with Sprint's mid-band spectrum would "deliver a broad and deep truly nationwide 5G network." It also reiterated a promise not to charge extra for 5G for at least three years.
The merger is facing opposition by 10 U.S. states, whose attorneys general recently filed suit to block the deal. The federal Justice Department is believed to be on the fence, allegedly asking for things like a spinoff carrier as a condition of approval.
Apple isn't expected to ship a 5G iPhone until 2020. That device could come in 5.4- and 6.7-inch sizes, relegating a 6.1-inch iPhone to 4G.