Apple Watch Series 4 fall detection credited with saving another life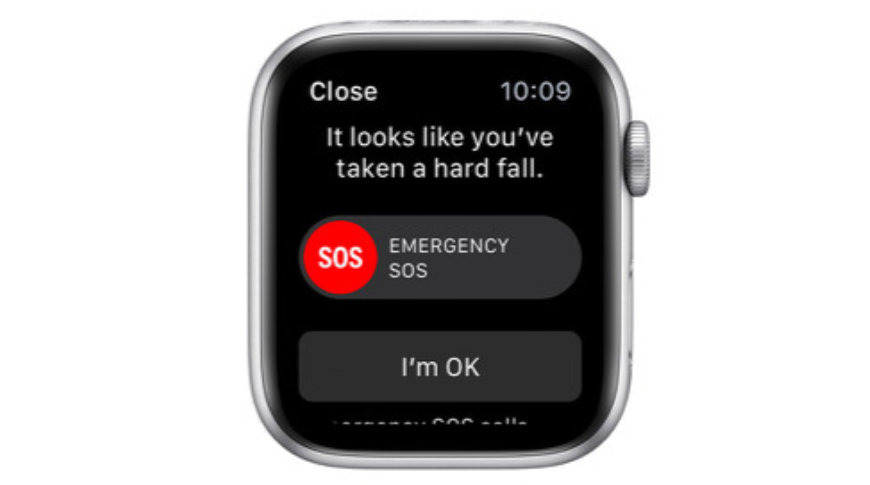 Apple Watch has helped save another life, this time an 87-year-old woman who got into a car crash after which the Apple Watch automatically dialed emergency services.
The incident took place in Kennebunk, Maine where on the way home from the grocery store, 87-year-old Dotty White was impaled by an oncoming driver. In the aftermath, White was unable to reach her phone or call for help. Fortunately she was wearing her Apple Watch Series 4. The Apple Watch identified the impact as a hard fall, triggering the fall detection feature. After a brief warning period where it could be cancelled, the watch then called emergency services as well as her emergency contacts.
"The watch dialed my son in Florida," White said to News Center Maine. It dialed my daughter in Massachusetts and my daughter in Maine. So they knew something had happened and they knew where it happened."
Her family members received the messages and quickly took action. James White — her son — called his sister who too had received the message. Her daughter being nearby, quickly took to her mother thanks to the location shared in the emergency notification.
White came out of the incident mostly okay with only a few broken bones as a result. "It's pretty nice to just have it on your wrist," she added said. "You have the time, the weather and help."
Apple added fall detection to Apple Watch with the Series 4. By default, the feature is disabled if under 65 but can be manually enabled for those who would prefer to have it active.
Fall detection will monitor for three common types of falls including straight down, a trip, or a slip. It will then alert the wearer that a fall was detected when the updated accelerometer detects one of those motions. If there is no motion detected from the wearer, it will call emergency services and the predesignated emergency contacts and send then the location as well.
This isn't the first time fall detection has come in handy on Apple Watch. Earlier this year an 80-year-old received assistance after Apple Watch called for help after a tumble.