Eight unreleased AMD Radeon GPUs found in second macOS Catalina beta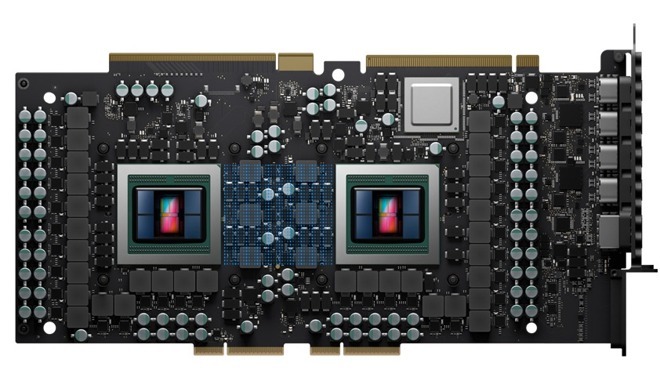 The second developer beta of macOS Catalina 10.15 has seemingly revealed a list of unannounced AMD Radeon graphics cards, with eight references to GPUs bearing the "RX" and "Pro" prefixes, including seven under "Vega 20."
The betas of Apple's operating systems have previously hinted at the launch of new GPUs and cards in AMD's Radeon lineup, like one for Mojave in December, but it seems the same thing has happened again for Catalina. A collection of eight yet-to-launch models have surfaced in an inspection of macOS 10.15 beta 2, which is due to arrive in the fall.
Spotted by developer Steve Moser, the cards are split into two categories: RX and Pro. There are six GPUs identified as Radeon RX Vega 20 cards, with a variety of different suffixes, as well as two under Radeon Pro Vega 20.
Unannounced AMD GPUs mentioned in Catalina Beta 2:
Radeon RX Vega 20 GL XT WKS
Radeon RX Vega 20 GL XT Server
Radeon RX Vega 20 XTA
Radeon RX Vega 20 XLA
Radeon RX Vega 20 XTX
Radeon RX Vega UNKNOWN
Radeon Pro Vega 20 XTA
Radeon Pro Vega 20 XLA /cc @TUM_APISAK @_inside pic.twitter.com/GCzdScDhPo

— Steve Moser (@SteveMoser) June 26, 2019
The RX list are said to be the Vega 20 GL XT WKS, GL XT Server, XTA, XLA, and XTX, as well as one described as "Unknown." All of the RX cards are also flagged as "Prototype," which could simply be a way of stating they are in development and could launch from AMD soon.
The other two are called the Radeon Pro Vega 20 XTA and XLA.
It isn't clear what each of the different acronyms refer to, but they could be for different Mac variants. For example, the Pro models could be destined for use with the new modular Mac Pro, while others could be discrete GPUs in revised MacBook Pro variants, replacing the existing Vega 20 and Vega 16 options.
As it isn't entirely descriptive what the cards could be, launches from the last year may give some clues as to what to expect for the cards.
Though using the new RDNA gaming architecture and Navi GPUs rather than Vega, one of the cards could be an intentionally misnamed version of the Radeon RX5700 series, which boast 7nm GPUs and up to 10.14 teraflops of performance. At the top of the list is the RX 5700 50th Anniversary Edition, which offers 40 compute units, 2,560 stream processors, and 8GB of GDDR6 memory.
It is unlikely that any of the cards will turn out to be the Radeon VII, as it is already supported in macOS as of version. 10.14.5. Offering 25-percent faster performance than earlier Vega cards, the Radeon VII has 16 gigabytes of memory, offering up to 60 compute units clocked at up to 1.8GHz.