Apple CEO Tim Cook rips into 'absurd' Wall Street Journal report on Jony Ive's departure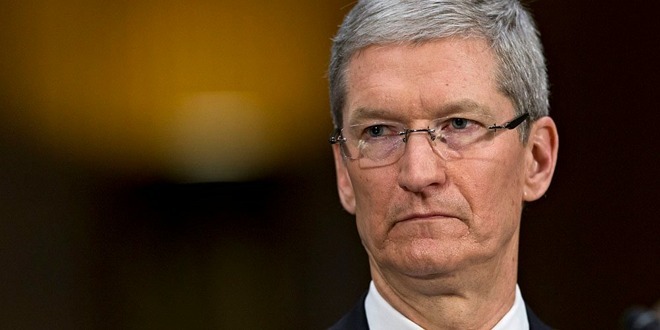 Apple CEO Tim Cook on Monday flatly refuted the a recent Wall Street Journal report detailing CDO Jony Ive's departure from the company, with the chief executive saying allegations, including claims that he is disinterested in design, are "absurd."
On Sunday, the Wall Street Journal published an eye-opening expose on Ive's exit from Apple, claiming the legendary designer had receded from day-to-day operations in part due to friction with executive team and the company's direction under Cook. Specifically, the report suggested Ive had become dispirited that Cook and others operations rather than design, for which Apple is known.
In a strongly worded email sent to NBC News reporter Dylan Byers, Cook denied the WSJ report, slant Byers shared the letter via Twitter.
"The story is absurd," Cook said in the letter. "A lot of the reporting, and certainly the conclusions just don't match with reality. At a base level, it shows a lack of understanding about how the design team works and how Apple works. It distorts relationships, decisions and events to the point that we just don't recognize the company it claims to describe."
The WSJ report, penned by Tripp Mickle, painted a dire picture for Ive. With kindred spirit Steve Jobs gone, Ive had become increasingly isolated as head of Apple's vaunted design team. According to Mickle's sources, Cook was more concerned with the operations side of Apple, often leaving Ive to his own devices and not taking part or showing interest in the design process that Jobs savored prior to his death in 2011.
Ive reportedly withdrew from daily business, going so far as to work from home or out of a private studio in San Francisco. The designer set up a "design week" session for face-to-face time with his team, who "craved" Ive's attention and approval, but Ive was routinely late or absent to the meetings, the report said.
Mickle's report drew on more than a year's worth of conversations with people close to Ive.
The email rebuttal to WSJ's claims is a rarity for the even-keeled Cook, who typically does not dignify negative media reports with a public response. While he condemned the report as a whole, Cook failed to cite specific details that were false or mischaracterized.
"The design team is phenomenally talented. As Jony has said, they're stronger than ever, and I have complete confidence that they will thrive under Jeff, Evans, and Alan's leadership," Cook writes. "We know the truth and we know the incredible things they're capable of doing. The projects they're working on will blow you away."
Ive last week announce plans to depart Apple this year after nearly three decades on the job. The industrial designer, often credited with sparking a revolution in the consumer electronics industry with products like iPod, iMac and iPhone, will start a new venture called LoveFrom in 2020 with Apple as a primary client.