Jony Ive's departure follows years of dissatisfaction and absenteeism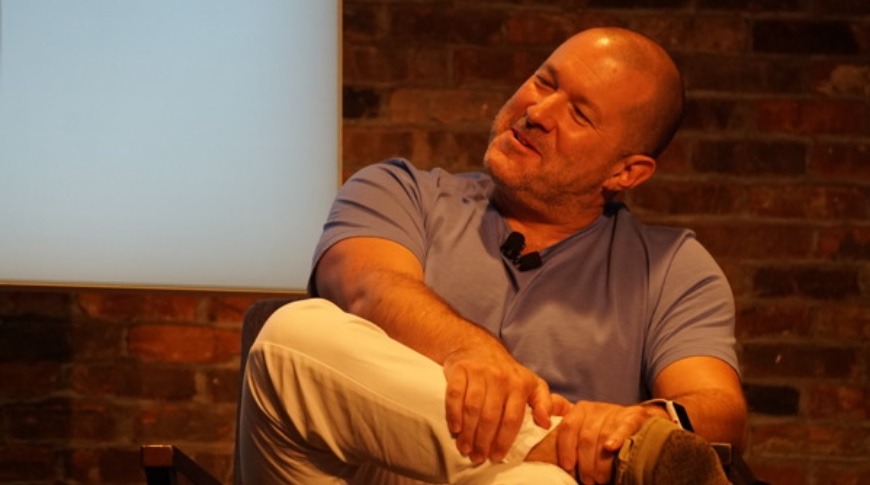 Apple's chief design officer Jony Ive reportedly disliked how the company focused on operations more than design and would regularly fail to attend his own design meetings.
Jony Ive will leave Apple later this year to run his own design firm, LoveFrom. However, the Wall Street Journal claims that he effectively left several years ago, with an official reduction in his day-to-day involvement followed by his missing design meetings that he had called. Reportedly, Ive was dissatisfied with how Apple has concentrated more on operations than on design since Tim Cook took over from the late Steve Jobs.
"When Steve Jobs was alive," an unnamed former member of the Design Group told WSJ, "there was a lot of effort toward: Steve's coming to the studio today, so we have to have a lot for him to see. When he died, that went away."
In comparison, sources say that Cook was rarely seen in the design studio and this dispirited Ive.
What Cook did do was to reportedly pay Ive far more than any other Apple executives, and then later to facilitate his working from home more.
According to the same sources, the idea of Ive working from home was to help him recharge after years of intense working on products like the iMac and the iPhone, but it didn't work out.
"The reality was that he worked just as hard and got just as tired," said the source.
Cook also backed Ive when the designer was pushing to create an Apple Watch and other executives didn't want it. However, Ive really wanted to make a luxury watch and the company compromised by making it be a companion to the iPhone, but with an optional high-price version.
Reportedly, thousands of the $10,000 gold edition of the Apple Watch remained unsold. Overall, WSJ says that Apple sold around 10 million Apple Watches in the first year — but that this was a quarter of what they'd expected.
After that, in 2015, Cook made Ive Apple's Chief Design Officer which accomplished two things. It freed Ive from his day to day responsibilities so that he could concentrate on creating Apple Park, and it also further enabled him to work from his homes in San Francisco, Hawaii or the UK.
"The team craved being around [Ive]," said a source the WSJ describes as being close to Apple's leadership at the time. "He's engaging. Him being around less was disappointing."
The industrial design and human interface groups officially had new leaders in Alan Dye and Richard Howarth but the teams continued to look to Ive.
"They still wanted Jony's thumbs-up to go forward," the leadership source said.
"It's not that you needed him to make every decision," said another designer. "He challenged us to do better."
During this time, Ive created a monthly "design week" session with Apple's software designers, but apparently he rarely showed up.
That absenteeism and remote working continued on through 2017 when Apple was designing the tenth anniversary iPhone. Ive did attend a meeting about it, but that meeting took place near his home in San Francisco, and reportedly he did little.
A person at the meeting told WSJ that Ive listened to the approximately 20 designers present as they outlined what they wanted to do. However, he then left without providing responses or answers to their questions.
"Many of us were thinking: how did it come to this?" one designer said. "There was a sense that "Jony was gone but reluctant to hand over the reins."
However, Ive did work on Apple Park and in that building has created new processes and new methods of working that speed up prototyping for both the Industrial Design and Human Interface groups.
"He built Apple into this ID and HI powerhouse," said a source. "What does that mean going forward? None of us know."