Apple's unreleased 'A2159' MacBook Pro model approved by US FCC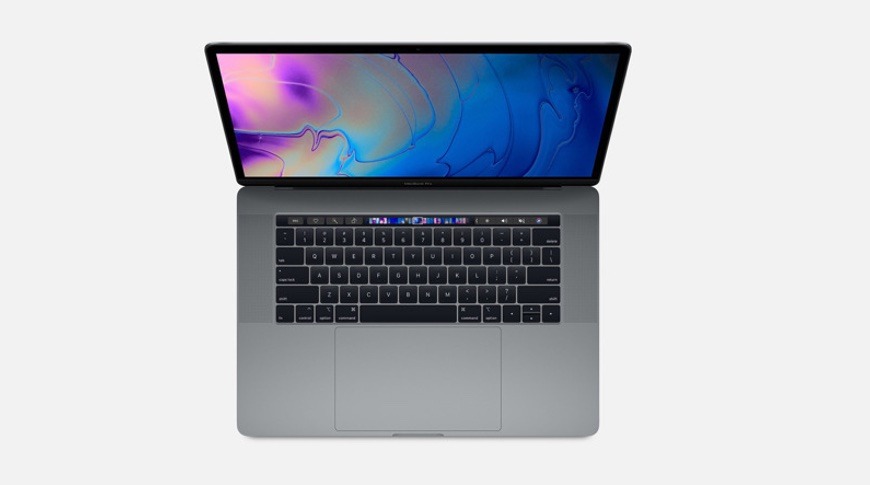 A model number for an unreleased MacBook Pro has surfaced via the Federal Communications Commission, a discovery that could be a sign Apple is preparing to ship new models in the product line in the near future, including a potential rumored 16-inch MacBook Pro.
A search of FCC filings unearthed the model number A2159, registered to Apple Inc in reference to a "Laptop Computer." The model number matches one of seven models unearthed in mid-June at the Eurasian Economic Commission, which strongly indicates it is for the same device.
The full list of seven models from the EEC registry was A2141, A2147, A2158, A2179, A2182, A2251, and the resurfaced A2159. At that time, the models were all described as being for "portable" computers.
At this time, the FCC listing only exists for the A2159 model number, while the rest are not accessible by the public. It is likely that the other six will become visible in the future as the launch time nears.
In the case of supporting documents for the A2159, a cover letter advises it is for a MacBook Pro, but not what size or specifications it will be.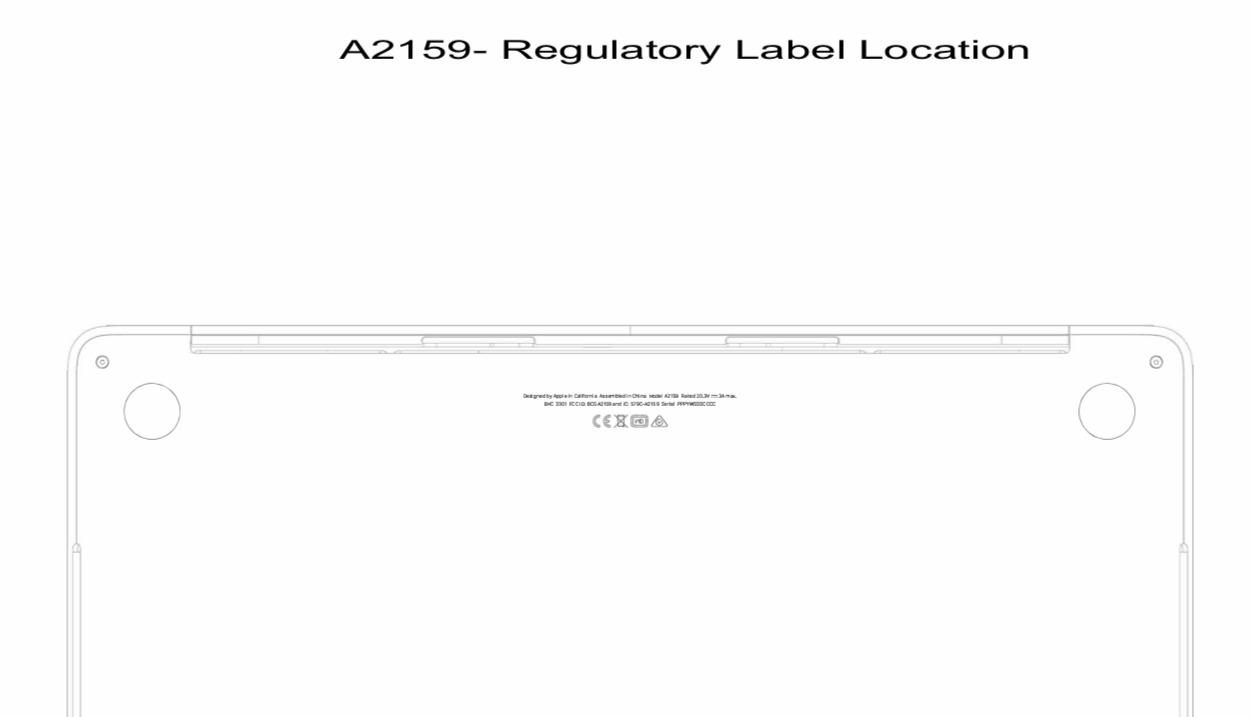 While there is no mention of size, measuring the dimensions of elements in an illustration of where the regulatory information would be placed suggests it is for a 13-inch MacBook Pro, based on the size of the feet and the position of the vent in relation to the rear of the case.
Though the existence of the model numbers does not directly advise of the kind of models Apple has planned for release, nor when they will launch, they do indicate that there are new models on the way. Aside from the 13-inch model, it is plausible other sizes of MacBook Pro, or the MacBook or MacBook Air could see some refreshes.
The 13-inch MacBook Pro with Function Keys has not received an update since 2017, making it two years since it was last updated. It is unknown if the model number revealed at the FCC is for that model in particular or for the Touch Bar version.
If it is for the Function Key-equipped model, it is likely to receive an upgrade from a 7th-generation dual-core Intel processor to an 8th or 9th-generation version. In May, Apple updated the 13-inch Touch Bar and 15-inch models with new processors.
One well-rumored candidate is a 16-inch MacBook Pro, which in reports has been tipped to have Samsung as a supplier of OLED panels, while another claims it will use a TFT screen with a resolution of 3072 by 1920 pixels. Current speculation is that it will be unveiled during the usual September iPhone launch event.
Update: The FCC has now taken the listing down.