Apple's India retail plans could speed up under new sourcing rules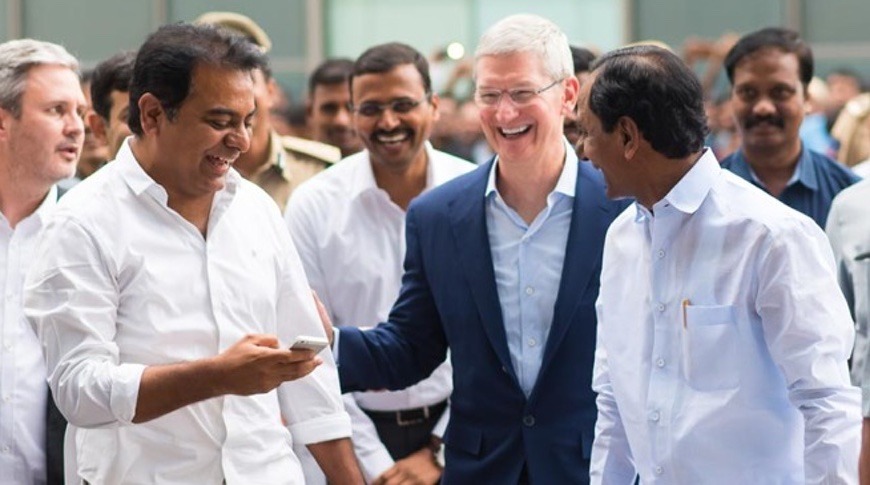 Apple could have an easier time opening its first stores in India, a long-time goal of the iPhone producer, after the country's finance minister advised a local sourcing requirement will be eased to encourage more foreign investment.
Finance Minister Nirmala Sitharaman's first Union Budget speech on Friday included elements to ease local sourcing rules for "single brand retail," a sector that would cover branded outlets like the Apple Store that largely focus on just the company's own products.
Under current rules, foreign-owned stores must source at least 30% of its produce locally, a problem Apple has run into repeatedly when trying to launch its own outlets. Under the proposals, reported by the Economic Times, such stores could be exempt from the 30% requirement, if they are able to bring in over $200 million in "foreign direct investment" to the country.
For a while, Apple has attempted to work towards the 30% requirement by having some of its products for the domestic market produced in the country itself. The iPhone 6S is being made in the country and marketed as "Made in India," with production of the iPhone SE and iPhone 7 underway, as well as a trial production of the iPhone X.
Even with this production, Apple still imports many iPhones into the country, so a push for more models produced in the region would be required. Even with the investment target, the relaxation of the rule is likely to benefit Apple and allow it to change plans for its retail stores.
At present, Apple operates sales through a network of resellers owned by third parties, meaning Apple doesn't have direct control over the appearance and sales of each outlet. In May, Apple reportedly produced a shortlist of potential locations for its first retail store, featuring "several upscale sites in Mumbai."
Rushabh Doshi of analyst firm Canalys advised "Apple should be celebrating this. If anything, this makes it easier for them to ramp up their timelines for an India store." He adds this opens up the possibility of an Apple Store launch in India before the release of the next iPhone, which could help further Apple's sales in the country.
This is not the only attempt India has made to relax the rules to favor companies like Apple. In 2018, the country introduced a waiver for companies to meet the 30% target by selling goods made in India in other countries, though after five years, the rules would revert back.