Apple heads to Sun Valley 2019 conference as Apple TV+ launch looms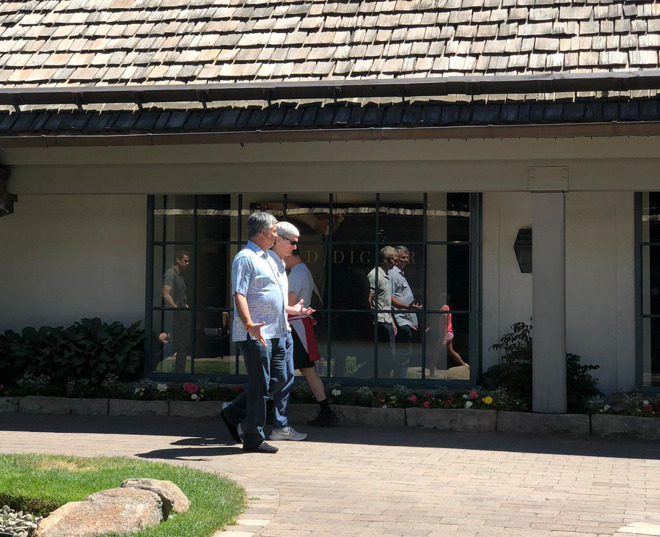 This week Apple executives are once more slated to attend Allen & Co.'s annual conference in Sun Valley, Idaho, where they will hobnob with fellow corporate leaders from companies like Amazon, Facebook, Disney, and AT&T.
Apple's attendance was reported by Variety, though the trade publication didn't name specific guests. Most likely the company will send CEO Tim Cook and senior VP Eddy Cue, both of whom have been Sun Valley regulars.
The conference is a prime opportunity for business leaders to network with each other and forge preliminary business deals. In 2018, some other guests included media baron Rupert Murdoch, Amazon CEO Jeff Bezos, Google CEO Sundar Pichai, and Facebook CEO Mark Zuckerberg.
Past deals originating at Sun Valley have included Disney's $19 billion ABC/Capital Cities buyout, and Bezos' takeover of the Washington Post.
This year's conference comes at a critical time for Apple, as it's preparing to launch two new services this fall, Apple Arcade and Apple TV+. The event could be an opportunity for Cook and Cue to recruit new partners, particularly in the case of Apple TV+, given the need for a constant flow of new shows to hold subscribers.
Cue recently claimed that Apple is focused on "creating the best" video content rather than "creating the most." It's not yet known if Apple TV+ will launch with any third-party content, which could make it a tough sell versus alternatives like Netflix, HBO, Disney+, and Amazon Prime Video.