Apple to launch three OLED iPhones with 5G alongside budget model in 2020, analyst predicts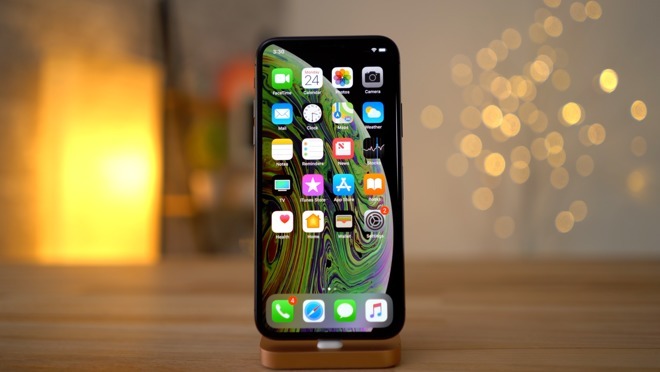 As the 2019 iPhone rumor season heats up, JP Morgan is already looking ahead to 2020 and predicts Apple to launch three OLED handsets with speedy 5G connectivity alongside a less expensive model next fall.
A research note published Monday by analyst Samik Chatterjee largely backs up previous analyst predictions and scuttlebutt out of Apple's supply chain, but adds a new low-cost model into the mix for 2020.
As reported by CNBC, Chatterjee expects Apple to launch a trio of high-end iPhones with 5G baseband modems and 5.4-, 6.1- and 6.7-inch OLED screens. The strategy would be a departure from the current lineup, which boasts two top-tier OLED variants in iPhone XS and XS, and a cheaper LCD model in iPhone XR.
Beyond 5G and OLED, at least two of the top iPhones will adopt "world facing," or rear-facing, time of flight (TOF) 3D sensor technology for augmented reality and virtual reality applications, the note said.
Apple has long been rumored to integrate TOF into its popular smartphone as a means to map the world around a user.
In 2017, prior to the unveiling of TrueDepth on iPhone X, a report claimed Apple was investigating a rear-facing, laser-based 3D sensor for AR applications and faster, more accurate camera autofocus operation. More recently, noted Apple analyst Ming-Chi Kuo last September said Apple was unlikely to turn to TOF in 2019, and would instead continue to rely on multi-lens cameras seen in iPhone XS and XR.
Reports of Apple's interest in the technology resurfaced last December when Sony announced plans to start production of TOF chips this summer to meet anticipated demand from "several" smartphone makers.
Apple's current TrueDepth camera assembly uses a single vertical-cavity surface-emitting laser (VCSEL) to project structured infrared light — a grid of dots — onto a user's face. Deviations and distortions in the grid are measured to generate a 3D map that is applied to user authentication algorithms.
TOF systems also create depth maps, but instead of evaluating structured light, the arrays measure the time it takes pulses of light to travel to and from a target surface. The technology can operate at longer distances and produce better data than existing solutions like TrueDepth.
As for 5G, Kuo in June reported Apple plans to bake the wireless technology into two iPhone models next year — 5.4- and 6.7-inch OLED variants — while a 6.1-inch OLED model will retain LTE connectivity. Like Chatterjee, Kuo also believes the future handsets will support mmWave frequencies that promise ultra-fast transfer speeds.
JP Morgan's report diverges from the predictions of Kuo by claiming all three OLED models will net 5G compatibility.
Finally, Chatterjee says Apple is looking to chase "a much more value' category than it has been used to with its recent launches." What, exactly, this means is up for debate, but the report speculates the company could launch a fourth iPhone model in the same vein as 2017's iPhone 8, sans OLED display or 5G modem.
The upgrades should be enough to help Apple sell an estimated 195 million iPhones in 2020, Chatterjee said. As a result, JP Morgan raised its Apple stock price target $6 to $239.