Apple's latest EEC filing reveals five new iPad models are on the way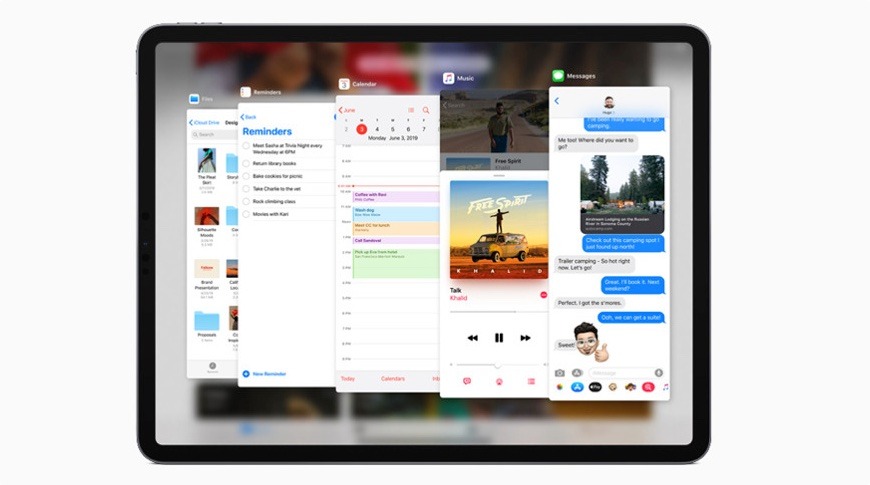 More iPads may be on the way in the coming months, after a collection of filings at the Eurasian Economic Commission (EEC) indicate there are five new model numbers associated with upcoming Apple tablets.
The new filings with the EEC found by AppleInsider indicate there are five model numbers registered to Apple as devices running iPadOS 13, indicating they will be iPads rather than iPhones. The listings show the filings for the models were made public for the first time on Wednesday.
The five model numbers are: A2197, A2228, A2068, A2198, and A2230.

The group is split into two separate filings, with A2197 and A2228 under one listing with the other three under a second. This may indicate there are two different varieties of iPads being updated, possibly split between iPad and iPad Pro product families, or even different sizes, but the listings do not indicate enough information to advise of what to expect.
The filings with the EEC are legally required for devices to be sold with encryption-related elements in Russia and other countries, including Armenia, Belarus, Kazakhstan, and Kyrgyzstan. While they do not provide specific details about devices, they do serve as an indicator of incoming changes to Apple's product lineup in the coming months.
As Apple is currently beta-testing iPadOS 13, the inclusion of the operating system in the filings reveals the models won't ship until iPadOS exists beta. Current expectations is for it to ship at around the same time as iOS 13, which is believed will arrive in or after September alongside the annual iPhone refresh.
A report from China on Tuesday claims mass production of a new iPad model will commence in July, which seems to be appropriate for a fall launch.
In February, TF Securities analyst Ming-Chi Kuo forecast there would be two new iPad Pro models with upgraded processors. Kuo also predicted the launch of the third-generation iPad Air and a new iPad mini, both of which launched earlier this year, and narrows the field of what Apple could update in the second half of 2019.