AT&T automatically blocking spam & fraud calls for new customers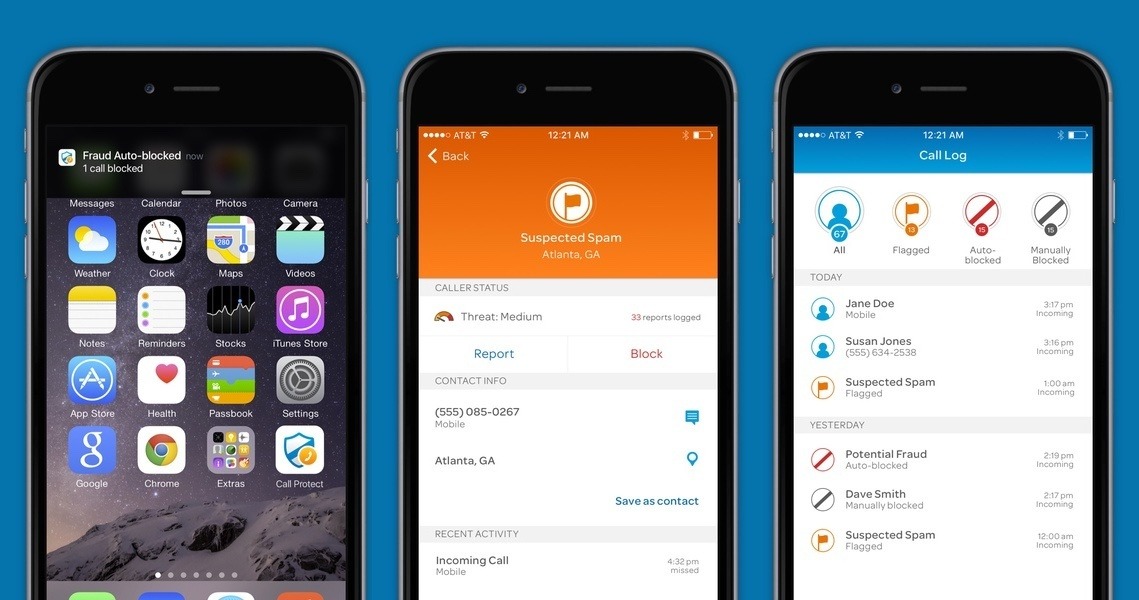 AT&T is now automatically blocking suspected spam and fraud calls, though only for new customers at the moment.
For existing subscribers the feature will switch on "over the coming months," AT&T said. Either group can toggle the option manually by downloading the AT&T Call Protect app or going through settings in their myAT&T account.
The company is taking advantage of rules the U.S. Federal Communications Commission authorized in June, allowing carriers to block robocalls by default, Engadget noted. They must however inform customers, provide opt-outs, and use "reasonable" data when screening. Optionally, carriers can offer tools for blocking additional phone numbers.
The U.S. robocall situation is widely considered epidemic. Many people are bombarded by multiple calls per day, and frequently by scammers pretending to be with the likes of hotel chains or Social Security. A particular problem is "neighbor" spoofing, in which a remote call is disguised as coming from a local area code — this can make it difficult to tell if it's from a legitimate friend or business.
This month the FCC proposed further rule extensions that would allow it to more aggressively block and punish international robocalls, including ones made via VoIP platforms like Skype.
Both the U.S. House and Senate have proposed laws that would crack down on robocallers and require carriers to implement call authentication standards like STIR/SHAKEN. In April, T-Mobile revealed that it's working with Apple to bring STIR/SHAKEN to iPhones.