Raymond James upgrades Apple stock to $250 on 2020 iPhone promise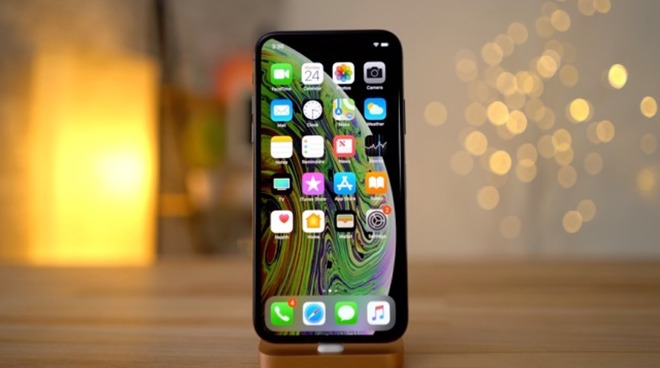 AppleInsider may earn an affiliate commission on purchases made through links on our site.
Apple's use of a 5G modem in the 2020 iPhone could trigger high sales for the smartphone generation, Raymond James suggested while upgrading their rating of Apple shares, but the firm is still concerned the 2019 cycle will be "the weakest in years."
On Thursday, Raymond James advised to investors it has upgraded Apple's shares from "market perform" to "outperform," as well as setting a price target of $250 for the iPhone maker. The decision was largely driven by the potential of the 2020 iPhone, which is set to include a 5G modem.
Analysts at the company have "increased conviction in the impact of a 5G iPhone product cycle in 2020," reports CNBC, in part due to the settlement between Apple and Qualcomm that will allow the use of the latter's modems.
"Our more recent checks suggest that Apple plans to bring 5G to a wider range of iPhone models, which is different from their plan when they had intended to use Intel's modem," the firm believes.
Raymond James does temper the expectations, warning "Our call may well be early - we expect this year's iPhone cycle to be the weakest in years, and today may not be the right time to buy ahead of that weakness. But since the near-term moves are being driven by macro conditions as much as fundamentals, we've decided to upgrade now and let our clients decide the best time to execute on our idea."
Du to the introduction of 5G across many carriers around the world, and the slow influx of 5G devices, analysts are generally predicting poor sales of the 2019 iPhones, which are not expected to have 5G. It is thought consumers may wait until Apple ships models using the cellular standard before upgrading, which may affect 2019 sales.
Apple is thought to be working on its own 5G modem, but an iPhone using it may not be released until 2022 or 2023.
Aside from 5G, the 2020 iPhone is thought to include three OLED models instead of two OLED and one LCD, and is also tipped to include a smaller notch at the top of the display.