See this year's 12th annual iPhone Photography Awards winning images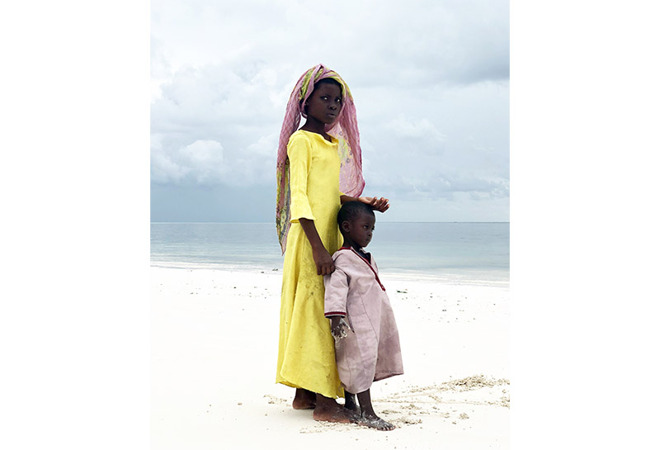 AppleInsider may earn an affiliate commission on purchases made through links on our site.
The winners of the 12th-annual iPhone Photography Awards have been announced, with Gabriella Cigliano both the grand prize winner and recipient of the Photographer of the Year Award for her entry 'Big Sister.'
The annual awards are the first to celebrate iOS-based photography, accepting only images submitted on iPhones and iPads. This year's winners were selected from thousands of entries from over 140 countries submitted to 18 categories, as well as the overall Photographers of the Year Awards.
Grand prize winner and Photographer of the Year Award winner Cigliano describes herself as a 23-year-old based in Napoli, Italy. "Big Sister," shot on an iPhone X, was taken in Zanzibar as part of a trip to Tanzania, with Cigliano noting the best part was showing the photo's subjects and their mothers the photographs.
"For some it was the first time they were seeing their faces, and their excitement was unexplainable," the photographer explained. "Unfortunately, my iPhone was in their hands, and I couldn't capture that!"
First, second, and third place Photographers of the Year Awards were given to Diogo Lage of Portugal, Yuliya Ibraeva of Russia, and Pend Hao of China.
"A must-see! Stunning #shotoniPhone photography from this year's @ippawards winners. Congratulations, photographers! Your work gives us a beautiful glimpse of life through your eyes — unexpected moments from all around the world," Cook's tweet reads.
The winners are selected by a jury over several rounds. "The 2019 entries were off the charts great," said jury member Cary Hazelgrove. "Astounding work that pulls the planet together through photographs."
Submissions for the 2020 iPhone Photography Awards are being accepted, with entries due by March 31, 2020. The grand prize winner receives an iPad Air, the top three winners receive an Apple Watch, and for the 18 categories, the first place winner receives a 1-gram gold bar while second and third receive palladium versions.