Arlo delivers long-promised HomeKit support to Pro & Pro 2 cameras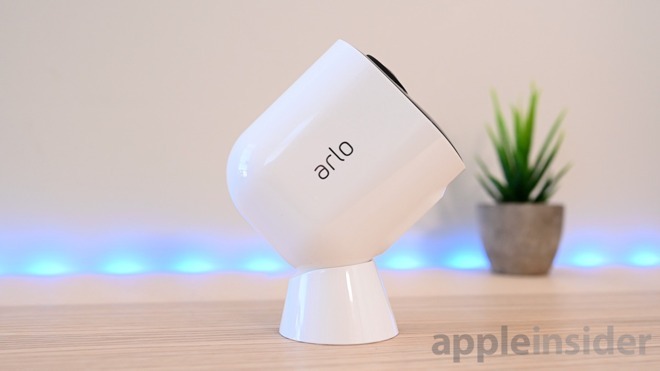 Arlo has begun to roll out HomeKit support to specific models of its popular security cameras, enabling compatibility with Apple's smart home ecosystem.
Arlo on Monday pushed a new firmware out to supported Arlo Pro and Arlo Pro 2 systems, delivering promised support for Apple's HomeKit. The launch date misses an anticipated first quarter debut Arlo announced at CES 2019 in January.
With HomeKit, Arlo cameras appear right next to all other HomeKit accessories in a user's Home app, reducing reliance on the standalone Arlo app. Along with live streaming, Arlo's motion sensors can be used as triggers for other accessories, such as lights.
Apple is adding quite a few new features to HomeKit in iOS 13, some of which apply to security cameras. Some will instantly be available to Arlo users — including those beta testing the Apple software — such as bringing quick access to other accessories in the same room while viewing a live camera stream.
Other iOS 13 features require support from Arlo, such as the new storage feature that retains video clips within iCloud instead of on third-party servers.
The newly available update specifically applies to the Arlo Base Station and not to the cameras themselves. Firmware version 1.13.0.2_2776 is now available for the VMB4000 base station and 1.13.0.2_2777 is available for the VMB4500 model.
After updating, users will be able to access a HomeKit pairing code and add cameras in Apple's Home app.
Owners of the VMB5000 model and the corresponding Arlo Ultra 4K cameras are left waiting a bit longer for HomeKit, though it is still promised. A timeline for release has not been announced.