Apple asks court to reconsider denial of $439M VirnetX lawsuit rehearing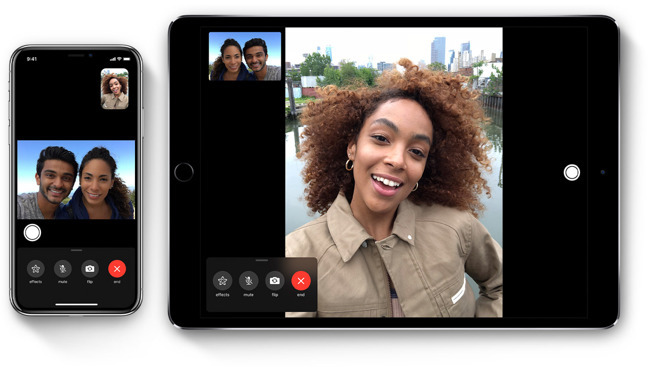 Apple has asked the Federal U.S. Court of Appeals to hold another hearing for its case against VirnetX, insisting last week's failed attempt to get an en banc hearing should have been allowed due to the same court invalidating some of VirnetX's patent claims just minutes beforehand.
On August 2, the Federal Circuit denied Apple's request for a reconsideration on the ongoing legal battle with VirnetX, which the iPhone maker is currently required to pay $439.8 million in damages for patent infringement. A second ruling on the same day declared that two of three patent reexamination proceedings for patents in the suit could not continue due to there having already been "final decisions" invalidating them.
The second of the two rulings took place just 30 minutes before the court denied Apple's petition. Apple believes the short timespan between the two rulings should allow it to file a second petition for a rehearing, and that the judgement it infringed the patents should be vacated entirely, given a different court's ruling on the validity of the patents.
In filing from August 7 Apple has once again made a request to the court for the reconsideration — an en banc hearing — on the basis that the court's own decision was made without taking the other ruling into account. The 30-minute gap between the two contradictory rulings isn't enough for adequate consideration of the ramifications, Apple believes.
The current situation stems from an April 2018 ruling, itself following about eight years of legal wrangling, where it was found Apple had infringed on four VirnetX patents relating to secure communications, affecting its VPN-on-Demand technology and elements of both FaceTime and iMessage. At that time, VirnetX was awarded $502.6 million, which brought its total winnings from the iPhone maker across two similar cases to almost $1 billion.
Apple was denied a motion for a new trial the following August, forcing it to appeal the verdict, an attempt that was then denied by the U.S. Court of Appeals in January.
The history of the case has included one Texas court awarding VirnetX $368 million in 2010, a judgment vacated almost two years later, but the case was then folded into another 2016 patent suit retrial. In that instance, Apple was ordered to pay $625 million to VirnetX, but that ruling was subsequently tossed over claims of an unfair trial with a confused jury.
After two retrials, VirnetX was awarded $302.4 million, which was then enhanced to $439 million.