Goldman Sachs may accept 'subprime' Apple Card applications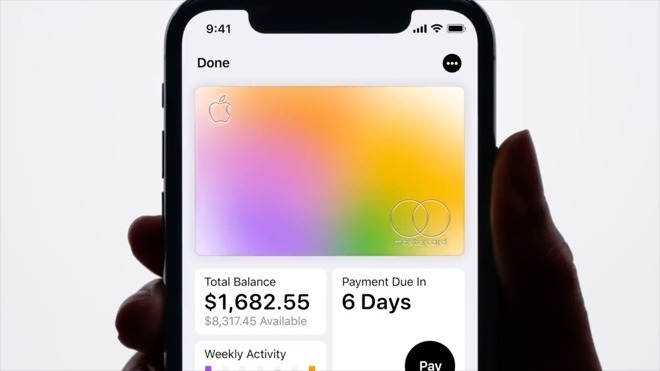 Apple Card is apparently being offered to more than just people with great credit scores, with Goldman Sachs allegedly approving applicants for the co-branded credit card with poor credit scores, in what could be a move to acquire as many customers as quickly as possible.
Apple is preparing to launch Apple Card in the United States in August, and has so far provided the service to a small-but-growing number of customers in a preview ahead of general availability. The preview is likely to be a test of the sign-up process, along with other elements, with applications able to be accepted or rejected within seconds of being dispatched.
According to CNBC, Apple Card partner Goldman Sachs is seemingly accepting applications from a wider array of customers than expected. While those with good credit scores are almost certain to be accepted for Apple Card, some with low scores are also finding they are being given the go-ahead to proceed with acquiring the card.
Some of the reportedly accepted customers have FICO scores below 660, which is generally thought to be the level considered to be "subprime" for loans and credit cards.
One customer highlighted in the report has a FICO score of around 620 and has been using a subprime card from Merrick Bank, but was "absolutely shocked" that he passed the checks to get the card. In that customer's case, he had a credit limit of $750 and an interest rate for Apple Card of 23.99%, a "lot lower" than other cards in his possession.
AppleInsider discussions with applicants found acceptance for Apple Card is not limited to just the credit score, as applications with higher non-subprime credit scores failed to go through. It is plausible there is a pre-launch limitation on accounts being created, though it is equally likely other factors are being taken into account in the application process.
Subprime borrowers may be considered a riskier proposition to financial institutions, which may be offset by higher interest rates on credit agreements. Subprime lending is believed to be one of the contributing factors of the financial crisis of a decade ago, with banks criticized for offering irresponsible subprime mortgages.
Given Goldman Sachs' image as an investment bank, the offering of Apple Card to subprime customers seems unexpected, but it already offers subprime loans under its consumer-facing Marcus bank. Approximately 13% of its $4.75 billion in personal loans are provided to borrowers with FICO scores below 660.
According to report sources, Goldman is aware it is providing the card in subprime cases. It is claimed Apple wanted the partner institution to approve as many of the over 100 million U.S.iPhone users as it can, while still staying within regulations and lending in a responsible manner.
It is said the policy is in line with Apple's intention to provide a good customer experience.
During discussions in the late 1990s with Capital One over a potential joint card, Apple co-founder Steve Jobs reportedly "had an aversion" to rejecting customers for an Apple-driven card. That ethos that likely spooked Capital One and prevented it from rolling out broadly. However, it didn't prevent Apple from having an Apple-branded hardware financing card, funded by GE Capital in the '80s and early '90s.
Goldman Sachs is thought to be spending heavily in its attempts to become more consumer-facing, with one report from July revealing it has spent around $275 million since the start of 2019 on Apple Card, Marcus, and other initiatives.
Concerns by investors that Apple Card isn't produced for maximum profitability have been refuted by Goldman's Marcus division chief Omer Ismail, by implying customer loyalty and engagement may be more important. "The idea that doing right by the customer means being less profitable is not just an idea we subscribe to,"Ismail advised. "If you do right by the customer, you're going to ultimately win their loyalty."