Apple Card Preview program invitation emails going out now in US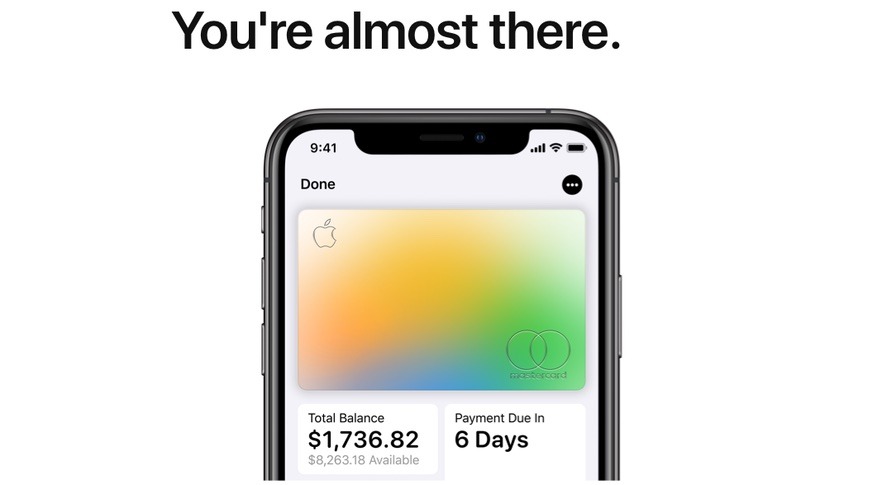 Apple has published a new webpage for Apple Card, and is providing early access to the soon-to-launch credit card to a small number of customers in a preview.
Accessing the Wallet subdomain of the Apple website takes users to a page headlined "You're almost there," complete with the Apple Card logo in the navigation bar and an image of the Wallet app's Apple Card interface on an iPhone display.
The page advises those who have "received an email invitation to the Apple Card Preview" can apply for Apple Card directly from within the Wallet app on the iPhone. Applications can also be made via the iPad, by using the Settings app then Wallet & Apple Pay.
Apple also offers a link to the main Apple Card page of the website, for users who want to be notified of when the card will be available generally.
Potential users of the preview are advised to check that they are a US citizen or lawful resident aged 18 or over, are using the latest version of iOS on their device, and have an iPhone that is compatible with Apple Pay before applying. The page also includes a step-by-step video explaining how to apply for Apple Card from within the app.
AppleInsider has confirmed with sources inside Apple not authorized to speak on behalf of the company that invitation emails have gone out to "a very, very small group" of "select iPhone owners." Beyond that, it isn't presently clear what criteria are being using for early invites.
It appears that the effort is the last phase of pre-launch testing. Apple may have chosen this "soft launch" for scale-testing, similar to how a popular mobile game that is expected to induce a heavy server load is launched in smaller markets prior to a US debut.
A firm launch date for all iPhone owners is not yet set. Apple CEO Tim Cook said in the conference call following the most recent earnings disclosure that the Apple Card would launch for all in August.
Goldman Sachs, Apple's partner for Apple Card, recently published details of its customer agreement for the card, advising of an APR of between 13.24% and 24.24%, a requirement for an Apple ID in good standing, and restrictions on cryptocurrency purchases.
It is likely that Apple will expand Apple Card into other territories if the US launch goes well. The iPhone maker has already been spotted filing trademarks in Canada for both Apple Card and Apple Pay Cash, making it a likely second market.