Apple delays policy to limit third-party tracking in kids apps, fields developer concerns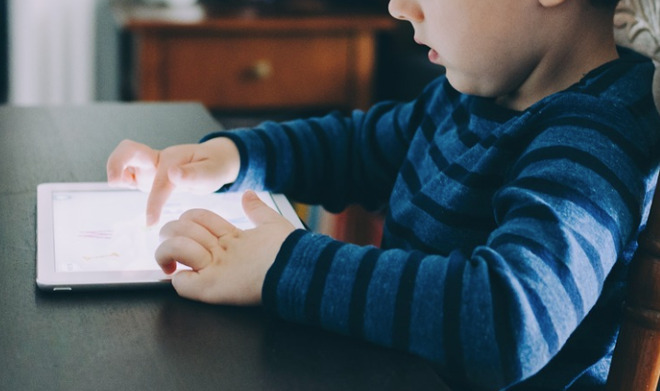 Apple earlier this year announced plans to limit third-party tracking technology in kids apps as part of an initiative to protect youngsters from unwanted advertisements, but the company has delayed those plans as it works to get developers up to speed with the new regulations.
Apple confirmed the new timeline in a statement to The Washington Post, saying it will push back plans to implement a ban on third-party analytics software in apps marketed to children. The company was originally scheduled to roll out the App Store policy in September.
"We aren't backing off on this important issue, but we are working to help developers get there," Apple spokesman Fred Sainz told The Post last Friday. Sainz in a statement said some developers requested clarification of the new safeguards, but noted "generally we have heard from them that there is widespread support for what we are trying to do to protect kids."
Announced in an update to Apple's App Store Guidelines immediately following the Worldwide Developers Conference in June, the crackdown on tracking technology prohibits developers from integrating third-party advertising or analytics tools (Apple's own technology is deemed safe) in their wares. Developers voiced concern that the move would upend their respective revenue models, especially for app makers offering free-to-use titles.
Non-profits like PBS, which markets multiple kid-friendly apps on the App Store, also spoke out against Apple's ad suppression strategy. In an interview in June, PBS president and CEO Paula Kerger said, "We'll have to pull down the apps, and we have millions of kids that are using our apps. So it's a challenge. We're not selling stuff to kids."
Others echoed Kerger's sentiment. The Post highlights Gerald Youngblood, developer of a clean YouTube alternative called Tankee. Abiding by Apple's new rules could hinder Youngblood's ability to offer the app as a free download supported by ad revenue, the report notes.
Youngblood claims his app was "built with privacy as a foundation" and should not be associated with the negligent apps Apple is targeting with its new guidelines.
"We thought they were going to shut down these apps that are ignoring privacy and targeting kids," Youngblood said of Apple.
For its part, Apple maintains the ruleset is for the benefit of its customers. SVP of worldwide marketing Phil Schiller told The Post that the company's decision to enact the ban is in part a response to parent complaints regarding inappropriate advertisements.
"Parents are really upset when that happens because they trust us," Schiller said, adding that previous efforts to interface directly with developers and advertising companies failed. He also noted that, prior to effecting the ban, Apple discussed its plan with developers.
"We gathered enough data that we're doing the right thing," Schiller said.
Apple did not specify which apps are offenders, nor has the company issued a statement regarding how the supposed threat is impacting users.
Developers cited in the report suggest Apple prioritize vetted advertisements instead of enacting a blanket ban that would hurt negligent and legitimate apps equally. How, exactly, Apple should administer such a directive was left unsaid.
Apple did not specify when the new App Store policy would be imposed.
The hubbub over third-party tracking once again invokes the specter of potential antitrust issues. Apple's privacy initiatives previously faced scrutiny when the company restricted third-party apps employing device monitoring and parental control features that seemingly competed with its own Screen Time feature. Litigation and regulatory complaints around the world also peg the iPhone maker as employing App Store tactics that give its own services a leg up over the competition.