Apple's 'iPhone 11' again said to use USB-C charger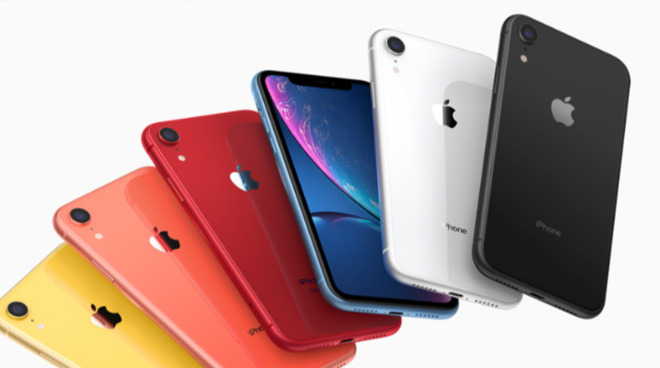 AppleInsider may earn an affiliate commission on purchases made through links on our site.
While the forthcoming iPhones are expected to continue using Lightning connectors, a new source claims that Apple will ship a more powerful USB-C charger plus an adapter.
A tweet from charging peripherals company ChargerLab claims that while Apple's forthcoming iPhones will continue to use a Lightning port, the company will ship a USB-C-based charger for them. This would require Apple to include a USB-C to Lightning adaptor, which ChargerLab asserts is "very likely" to be in the box.
If correct, this would mean that the new iPhones will have a more powerful and faster charging plug than the present 5W model. This would presumably be the same USB-C charger that Apple introduced with the iPad Pro in October 2018.
ChargerLab says only that this news has been confirmed by a "high-level executive," not even whether that alleged source is within Apple or a supplier.
The charging company has also previously had mixed success with its Apple sources, having correctly identified that the USB-C charger would be coming and what it would look like. But, it claimed that it would ship with the iPhone XS family, with it actually arriving with the iPad Pro.
This company also weighed in on the

">now-cancelled AirPower

, asserting in January that supply chain sources had said the product was entering manufacturing.
This current claim represents a continuation of long-debated rumors that have Apple moving iPhones to UBS-C entirely, or having this charger with the old Lightning connectors, or staying exactly as they are.