Crime blotter: Man charged in car crash death of Apple employee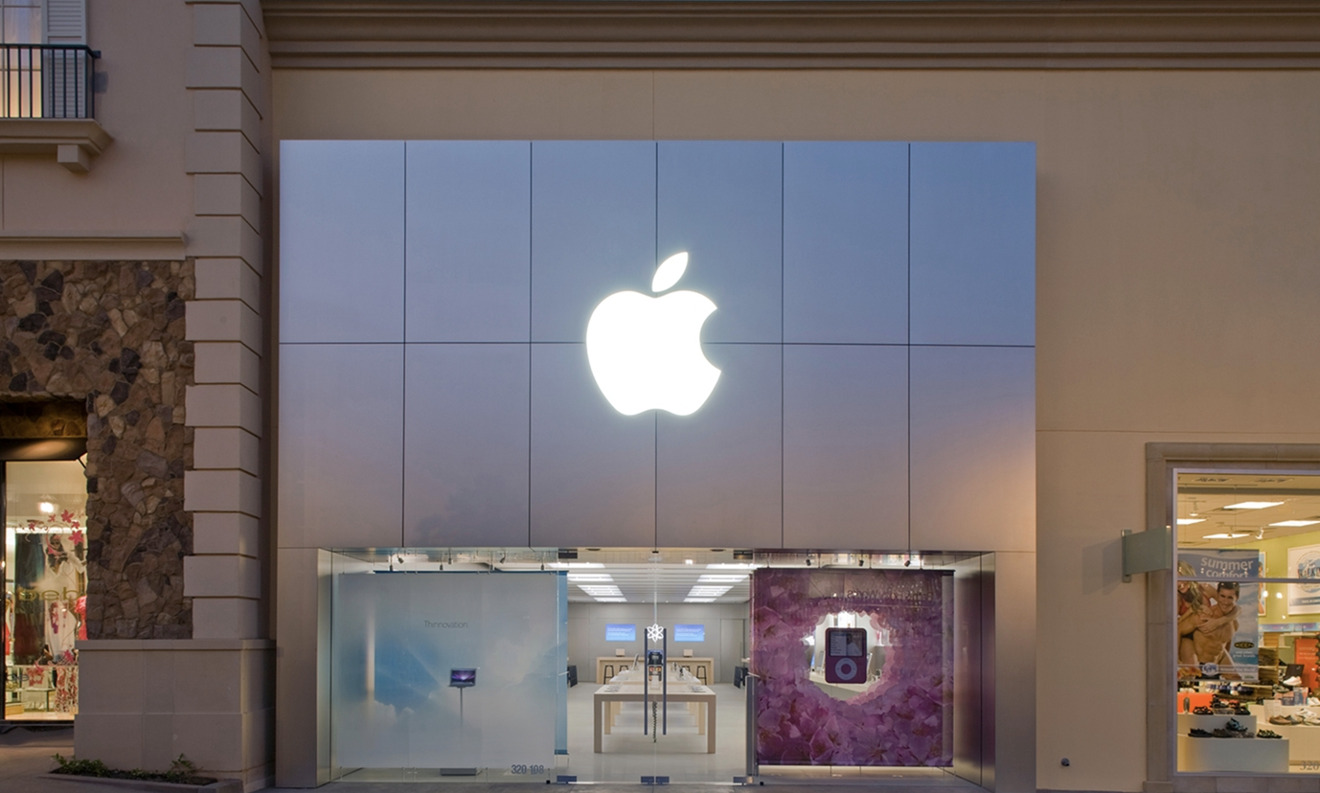 Man charged in car crash death of Apple employee, cruise worker steals couple's iPhone, and more from the Apple crime blotter.
The Bridge Street Apple Store in Huntsville
The latest in a continuing AppleInsider series, exploring the world of Apple-related crime.
Man arrested for striking, killing Apple engineer
A 32-year-old man was arrested this week after police say he was driving the stolen car that struck and killed a woman who worked as a technical program manager for Apple. According to People, 28-year-old Carol Major died after she was struck by the stolen car, which had run a red light and broadsided the Lyft car she was riding in, in Santa Clara, Calif. The driver, 32-year-old Claudio Perez, has been charged with murder, driving under the influence of alcohol/drugs while causing an injury, evading a police officer and auto theft.
Traffic stop leads to arrest of $2 million Best Buy theft ring
Police in Texas last month pulled over a car with "fictitious" plates, and in it they found $20,000 in stolen iPhones that they report are connected to a multi-state Best Buy theft ring. According to 12 News Now, the overall ring stole more than $2 million worth of iPhones and MacBooks. Six men from Houston, police say, carried out the ring. A separate bust that notched 27 MacBooks, per The Sun Herald, concerned the same ring.
Cruise worker got couple to give up iPhone passcode
A couple was playing a game of "Mr. and Mrs." on stage on a cruise when they revealed the passcode to the husband's missing iPhone 7 Plus to a cruise ship worker. Per iNews, when the couple got home from the cruise and synched the man's new phone with his iCloud account, they realized the cruise ship worker had been using the phone. He was later fired by the cruise ship company.
Thieves used stolen credit card for $5,000 Apple Store spree
An Alabama woman last week had her wallet stolen while eating in a restaurant- and the thieves used her credit card to spend $5,000 at a nearby Apple Store. Per WAFF, the alleged thieves were spotted on camera while at the Bridge Street Town Centre Apple Store in Huntsville.
iPhone, MacBook data helped catch accused "fake news" entrepreneur
A Pennsylvania man who is accused of running a "fake news" website allegedly forged an email that he used as the basis of a news story- and prosecutors say iPhone and MacBook data seized from his home "contained overwhelming evidence" that he created the email himself. According to The Philadelphia Inquirer, Nikolaos "Nik the Hat" Hatziefstathiou is accused of doctoring an email to make it appear as though an employee of a county parole board had authored a racist email. But prosecutors say the data shows the email was not genuine and created by the accused. Hatziefstathiou, who has been charged with tampering with public records, forgery, identity theft, will be arraigned next month.
iPhone stolen out of woman's hand in Philadelphia
A 27-year-old woman had an iPhone XS stolen right out of her hand while on a street in Center City Philadelphia in mid-August. Per 6ABC, the thief grabbed the phone and immediately took off for a nearby subway entrance.
Accused package thief spent $4,000 at Apple Store
Police are searching for an Oregon man who they say stole a credit card from a package, and used that credit card to spend $4,100at a nearby Apple Store. Per KATU, the man had been seen following UPS and FedEx trucks, while driving a Mercedes M-Class.
Mac minis, other electronics stolen from school