Should you get a wired or wireless controller for Apple Arcade?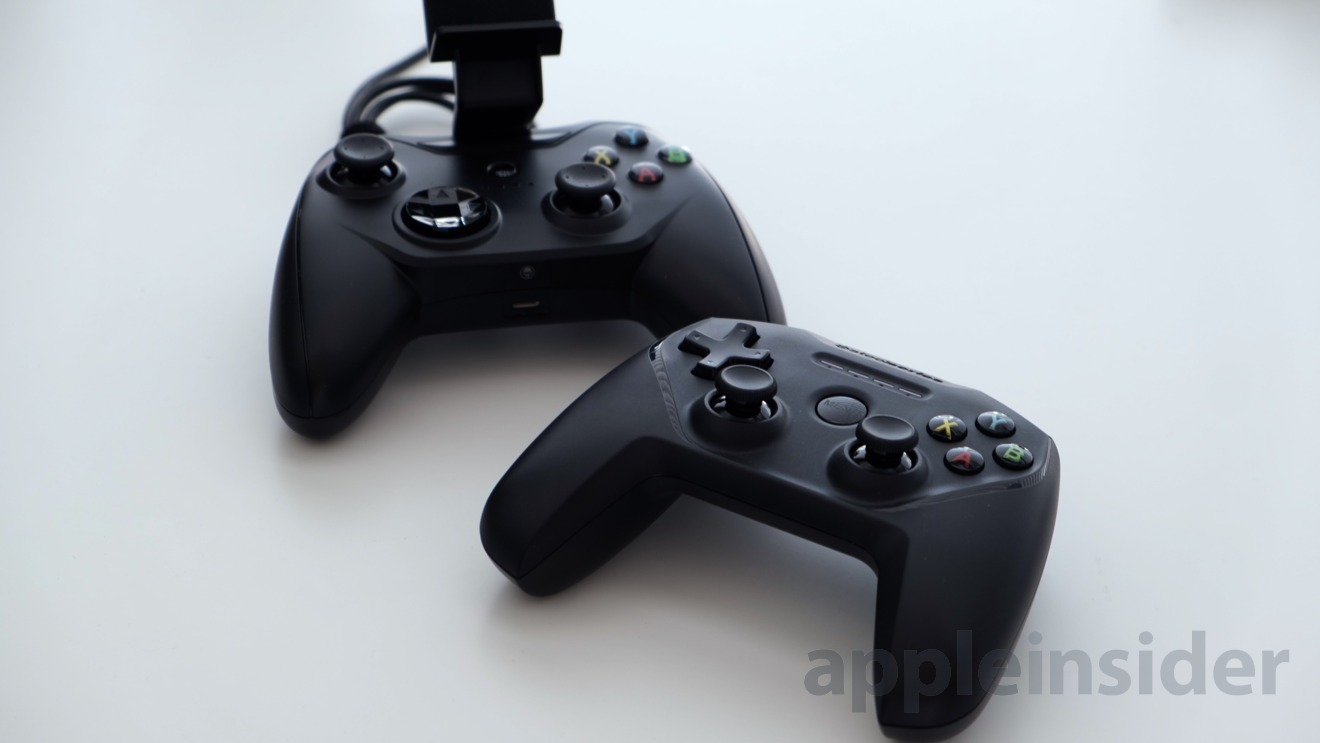 With Apple Arcade coming soon, we're checking out two controllers to see whether you should pick up the wireless SteelSeries Nimbus controller or if you should opt for the RotorRiot wired controller.
Apple's gaming service is almost here
Apple Arcade, if you're not aware is Apple's upcoming game subscription service that will introduce over 100 groundbreaking new games that are exclusive to Apple Arcade. The subscription also means there will be no ads or in-app purchases like some of the freemium games that are available on the App Store currently. Apple Arcade will also work across Apple's devices, whether it's on your iPhone, iPad, Mac or Apple TV.
So with all of that being said, should you opt for a wired controller or a wireless controller? Today we're checking out two controllers we've been using the past several months, and that's the SteelSeries Nimbus, and Rotor Riot Wired Controller.
What are the differences?
One of the biggest differences between the two controllers is obviously how you connect them to a device. One being a wired connection with a Lightning cable means that the Rotor Riot controller is limited to just iOS devices that have a Lightning port. Unfortunately, the Rotor Riot doesn't have a USB-C variant that can connect to the 2018 iPad Pro line, or Apple's current MacBook lineup.
The SteelSeries Nimbus is a wireless gaming controller, perfect for all of Apple's devices. Whether you're on your iPhone, iPad, Apple TV, or a Mac, you'll be able to connect to your devices seamlessly. The controller connects via Bluetooth so you don't need to plug it into a device, and it features a rechargeable battery that lasts up to 40+ hours.
Rotor Riot Wired Controller vs SteelSeries Nimbus
The controllers themselves feel good in the hand. Both controllers feature the same control layouts except for the analog sticks, which are different for both Rotor Riot and SteelSeries.
The Rotor Riot controller is using a similar layout as the Xbox's controller with the left analog stick above the d-pad whereas the Nimbus is similar to the PlayStation 4 controller, with the analog sticks sitting side by side. We prefer the SteelSeries Nimbus's layout because it's what we've been accustomed to. However, the Rotor Riot's analog sticks click down for L3 and R3 input which the Nimbus doesn't offer.
L3 and R3 support became available after iOS 12.1 but developers, such as Epic Games who created Fortnite haven't had the chance to update their game to support this functionality just yet. Hopefully, when iOS 13 comes out, we'll start to see more developers update their game to support this functionality.
Other than that, both controllers perform well on our iPhone XS and iPhone XR. When we're playing Fortnite, we didn't notice a difference in input lag or latency between the wired or wireless controller. It is nice to have the L3 and R3 option with the Rotor Riot controller in applications that support it, but you are limited to devices that have Lightning ports.
When Apple Arcade comes out this fall, you'll have access to those games on all of your Apple devices, so if you're looking for a universal controller that can connect to everything, you should pick the SteelSeries Nimbus.
When Apple announced iOS 13 earlier this year, they also opened up support for Sony's Dualshock 4 controllers and Microsoft's Wireless Xbox One controller. So if you already have these two controllers at home, you'll be able to connect these controllers to your Apple devices when Apple's new OS goes live in a couple of weeks.
Where to buy
The Rotor Riot Controller is available on Amazon, and it's only available for iOS devices with Lightning ports. The SteelSeries Nimbus is on Amazon and B&H, and it's compatible with almost all of Apple's devices, including Macs.
Spec Comparison
| | Rotor Riot | SteelSeries Nimbus |
| --- | --- | --- |
| Connection | Wired (Lightning) | Wireless (Bluetooth) |
| Battery Life | N/A (Wired) | 40+ Hours |
| Ports | Lightning | USB-C |
| Compatibility | iPhone, and iPad (Lightning) | iPhone, iPod Touch, iPad (Pro), Mac, Apple TV |
| L3 and R3 Support | Yes | No |
| Price | $49 | $49 |