The iPhone 8 is now $449 and the iPhone XR is $599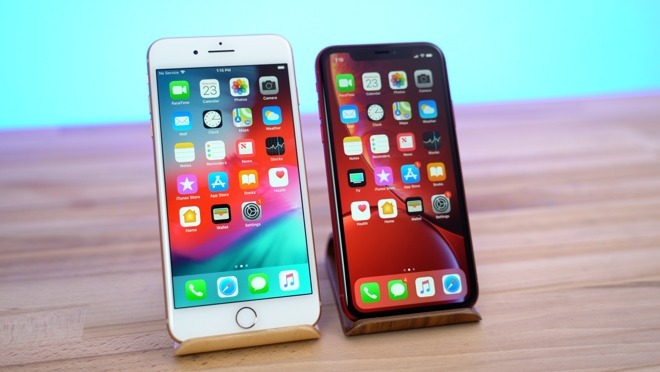 AppleInsider may earn an affiliate commission on purchases made through links on our site.
Amidst the Tuesday bonanza of releases, Apple has restructured the low-end of its iPhone lineup, and is now selling the iPhone 8 for less than the iPhone SE cost at launch.
Without fanfare, Apple reduced the price on the 2018 iPhone XR. Previously $749, the iPhone XR has been cut $150 to $599. The iPhone XS has been discontinued, in the same manner that the iPhone X was culled after the release of the iPhone XS.
A price cut has also been applied to the two-year old iPhone 8. Prior to Tuesday's event, the iPhone 8 retailed for $599, and now it sells for $449 with the iPhone 8 Plus selling for $549. The iPhone 8 is Apple's last iPhone it sells new to retain Touch ID and a conventional Home button.
While rumors continue to circulate about an "iPhone SE 2," with the most recent resurrection on September 4, the most recent price cuts make that rebirth unlikely at least in the short term. Upon release a half-year after the iPhone 6S, the iPhone SE retailed for $499 — $300 cheaper than the flagship — with the same A9 processor.