Apple touts rave iPhone 11, iPhone 11 Pro reviews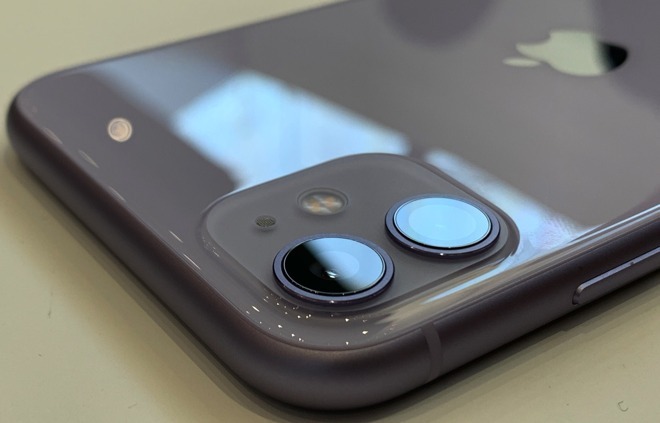 Continuing what has become an annual tradition, Apple on Tuesday collected and republished choice excerpts from early iPhone 11 and iPhone 11 Pro reviews in a bid to drum up interest ahead of a public launch on Friday.
Interestingly, this year's selection of plaudits are mainly pulled from popular websites including TechCrunch, Engadget and Mashable, not the typical assortment of major print publications. The Wall Street Journal does have a cameo, however, in a leading animated GIF that cycles through laudatory clips gleaned from posted reviews.
Apple's picks are expectedly glowing. The company elected to focus on commentary about iPhone's camera features like Night mode, as well as a new ultra-wide angle lens offered up on both iPhone 11 and iPhone 11 Pro.
Apple also plucks quotes touting battery life, a result of energy efficient technology baked in to the A13 Bionic processor and, on iPhone 11 Pro, the Super Retina XDR OLED screen. The A13's performance gets nods from HardwareZone Singapore and Malaysian paper the New Strait Times.
A sampling of Apple's collection of quotes:
"The iPhone 11 represents a big leap forward for photography, thanks to a new ultra-wide lens and a new Night mode for better low-light performance. Apple has also upped the ante with greater video-recording quality while also delivering superb battery life."
"The best new feature here is Night mode, which pretty impressively brightens dark photos it's automatic in low-light settings. You can even use it as a flashlight. When you shine it at something dark, the screen will display it with more light than you can see with your own eye."
"[iPhone 11 Pro and iPhone 11 Pro Max] are some of the most well-balanced, most capable phones Apple — or anyone — has ever made. They have excellent battery life, processors that should keep them relevant for years to come, absolutely beautiful displays and a new camera system that generally outperforms every other phone, which should get even better with a promised software update later this fall."
"iPhone 11's Night mode is great. It works, it compares extremely well to other low-light cameras and the exposure and color rendition is best in class, period."
Continuing the PR blitz, CEO Tim Cook retweeted a video of Tokyo shot on iPhone 11 Pro by photographer Andy To. A 4K version of the same short movie was shared in Apple's press release.
Apple goes on to remind customers that they can preorder iPhone 11 and iPhone 11 Pro through Apple.com. Orders are scheduled to arrive on Friday, Sept. 20, the same day the smartphones and Apple Watch Series 5 models are due to go on sale at brick-and-mortar Apple stores and authorized resellers.