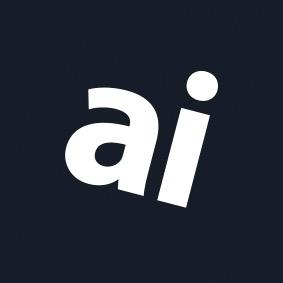 Why you can trust AppleInsider
Review: dbrand skins are one way to protect your Apple Card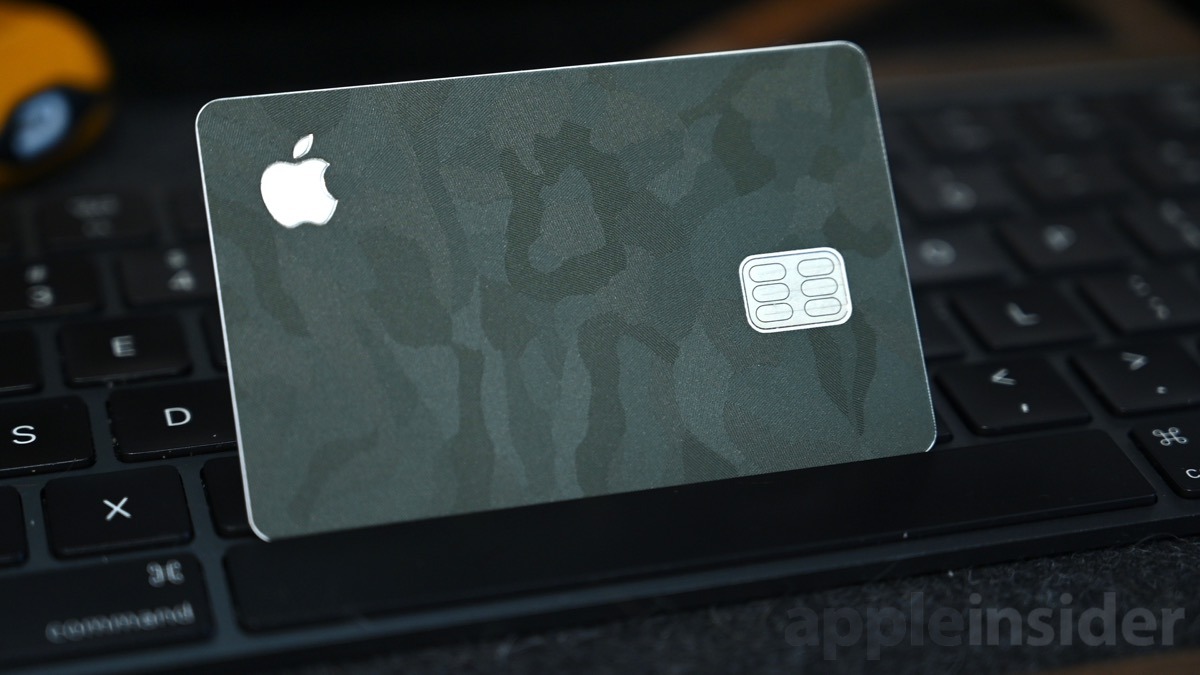 dbrand Apple Card skins
3.5 / 5
---
Worried about your Apple Card getting damaged? dbrand skins may be a simple option to protect that titanium finish and add your own flair to Apple's staid design.
Apple may have taken a round of bad press when it uploaded a support document outlining how to clean Apple Card, instructions that noted the card should not be placed in a leather wallet or near denim — two common places one would keep a credit card.
While Apple may have been on the receiving end of countless jokes, skin and case maker dbrand took it as an opportunity and started work on a line of Apple Card skins. These precise 3M adhesives can be applied to the front and back of Apple Card to give it a unique look while at the same time protecting that clean, white exterior.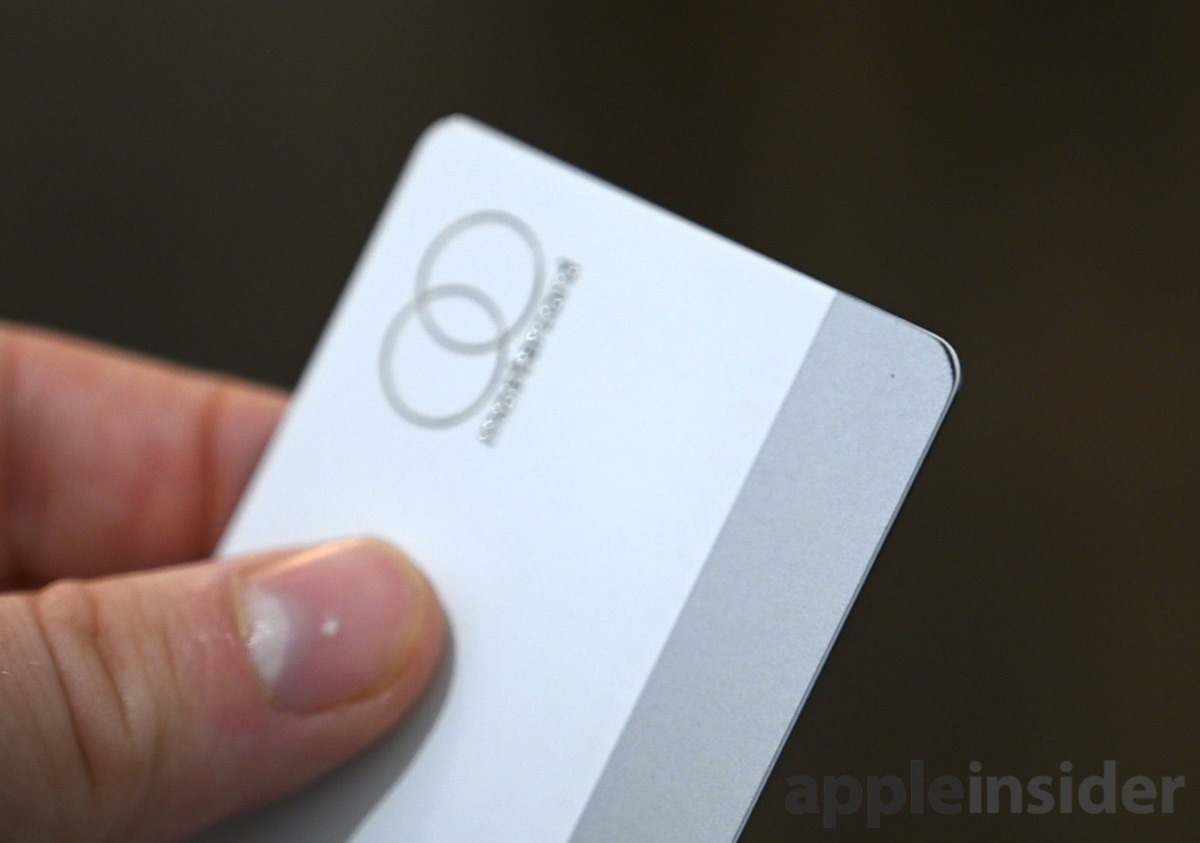 After only a couple weeks, we already started to see signs of wear on our well-protected Apple Cards. The mag stripe on the back was getting worn down on the corners and the front had a small ding it in from who-knows-what.
Needless to say, we wanted to see these dbrand skins for ourselves.
We tried out four different finishes including matte, camo, swarm and carbon fiber.
The skins are easy to apply and dbrand even has a simple explanatory video for those having trouble.
Like any of dbrand's other skins, those for Apple Card are precise and high quality. There is no cheap material here; the skins feel solid and precisely well cut just for Apple Card.
They even have a cutout for the Apple Logo so everyone knows what credit card you are using when you pull it out. Other exposed elements include the chip and the mag stripe on the back.
Apple Card itself is precisely machined, matching the exact thickness of all other credit cards out there. We compared it against other metal and plastic cards and found no deviation in thickness.
However, with a skin attached, it is a bit thicker than your average card. We were curious how that would impact our ability to use our card in tight places, such as chip card readers.
With two skins attached to our Apple Card, we tried it in our own Square card reader. Unfortunately, it simply wouldn't fit. It added too much thickness to the card and we could not insert it. We dropped down to a single skin on the front, which allowed us to use the reader.
For what it's worth, the Square Card reader supports Apple Pay, so if you encountered one in the real world, NFC would be the easier option.
We went out to try a couple card readers in local stores to see if it made a difference. At those we tested, Apple Card with two skins worked at all but one establishment and swiping wasn't a problem whatsoever.
Fortunately, dbrand sells the skins individually for the front and back of Apple Card. That allows you to just pick up a front or a back by itself if you worry about usability issues. We certainly can't vouch for every card reader out there, but the fact that it failed on two machines is enough to give us pause before applying both sides at once.
We like the dbrand Apple Card skins, it just is a bit out there that this has to be a thing in the first place. It is disappointing two skins can't be confidently applied at the same time without impacting the card usage, but we can't argue with the design and implementation of dbrand's efforts.
Rating: 3.5 out of 5
You can choose any of the existing designs dbrand offers or you can go wild and customize your own, and can get them with or without the Apple logo.
Each skin will run you $4.95 apiece in one of 14 different finishes.