Pixelmator introduces discounted upgrade program for Pixelmator Pro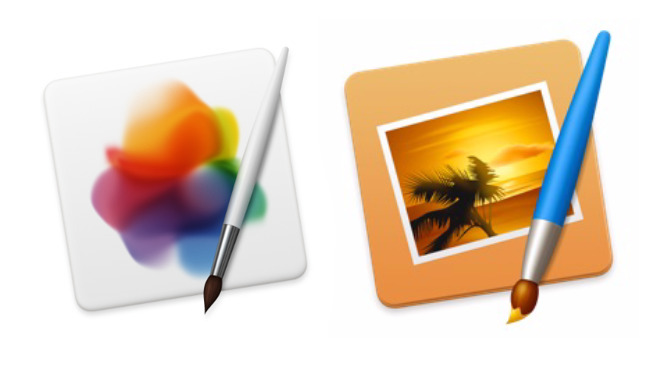 Users of the original Pixelmator on macOS can now purchase the more advanced Pixelmator Pro for a discount of up to 50% off the full retail price.
The maker of long-standing Mac graphics app Pixelmator has introduced an upgrade pricing program to encourage users to move to its newer Pixelmator Pro. Depending on the price you originally paid for Pixelmator, you can receive up to 50% off Pixelmator Pro's price of $39.99.
The original Pixelmator graphics program, first released in 2007, is currently still available for purchase from the Mac App Store for $29.99, and offers a broad range of image editing features.
Pixelmator Pro, introduced in December 2017, presents a far greater range of typically refined features that utilizes Apple software. Technologies such as Metal 2 and machine learning power a matching color system that's akin to video color grading, plus image transformation tools.
Most recently, Pixelmator Pro used Apple's Photos Extensions technology to bring all of its tools directly into the regular Photos app.
"With prestigious accolades like the Mac App of the Year award from Apple, glowing reviews from our users, and thousands of five-star ratings on the Mac App Store, Pixelmator Pro is a hit," said Saulius Dailide, one of the founders of the Pixelmator Team.
"We're confident every existing Pixelmator user would be thrilled with all the new tools, features, and improvements the app brings," he continued. "And that's why we're so excited to launch the Pixelmator Pro Upgrade Program, letting existing Pixelmator users upgrade to Pixelmator Pro with a discount."
The discount is also interesting because of the way it's been done. The Pixelmator team are leveraging the Mac App Store's bundles feature. So while both Pixelmator and Pixelmator Pro are both available separately in the Store, now there is also a bundle.
If you click to buy it, the Mac App Store shows you a price called Complete My Bundle. It's similar to the way you can buy an episode of a TV season and then later get the rest of that series for a little less.
"It's time for us to give all of you still using the original Pixelmator a friendly nudge to check out Pixelmator Pro, the successor to the image editor you know and love," said the Pixelmator team on a blog post.
Since the original launch of Pixelmator on the Mac 12 years ago, the app has been joined by a series of titles rather than solely Pixelmator Pro.
The company also produces apps for iOS. There's a version of Pixelmator on the iPhone and iPad, plus there is also Pixelmator Photo for iPad only. The company says that it is working on a version of Pixelmator Pro for iPad, but there's no release date yet.