Why Apple Arcade will push mobile gaming in the right direction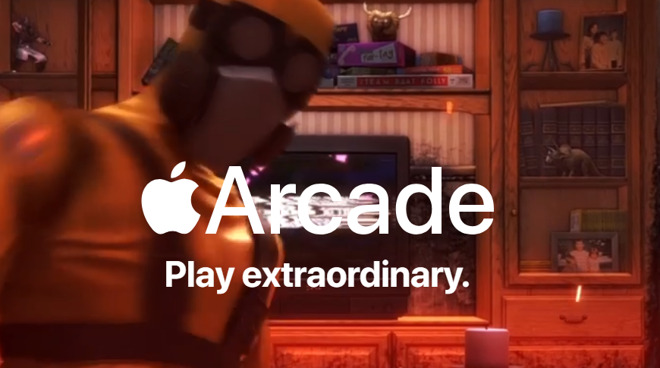 AppleInsider may earn an affiliate commission on purchases made through links on our site.
Apple Arcade is now in the hands of millions, and is changing the way mobile games are developed and distributed. AppleInsider spoke with game developers to discuss what this means for both mobile game makers, as well as those who play mobile games.
Apple Arcade is Apple's subscription-based service that allows users to pay $4.99 a month to have access to a library of games, many exclusive to the service, that they can play on the iPhone, and soon on the iPad, Apple TV, or even macOS.
There are some big advantages to this system. Subscribers will have access to a curated list of games that are guaranteed to have a higher amount of polish than what they may stumble across on their own.
There will also be no advertisements or in-app purchases in any game offered on this service. All downloadable content will also be included within the flat subscription fee as well.
Many of the developers chosen have had no major releases of any kind before the games announced. Breadcrumbs Interactive and Wildboy Studios will be releasing their first games, Yaga and ATONE: Heart of the Elder Tree respectively, to Apple Arcade. This is likely because the games have shown well at gaming conventions and conferences like E3 or Penny Arcade Expo, or PAX, in recent years.
If a game shows well enough at E3 or PAX, it's not uncommon for publishers and platforms to approach the developers for a deal. Apple has likely followed suit, realizing that by scooping up fresh talent they can bring new concepts, narratives, and game play, offering something that larger developers like Sony and Microsoft may take a pass on.
Small studios will surely benefit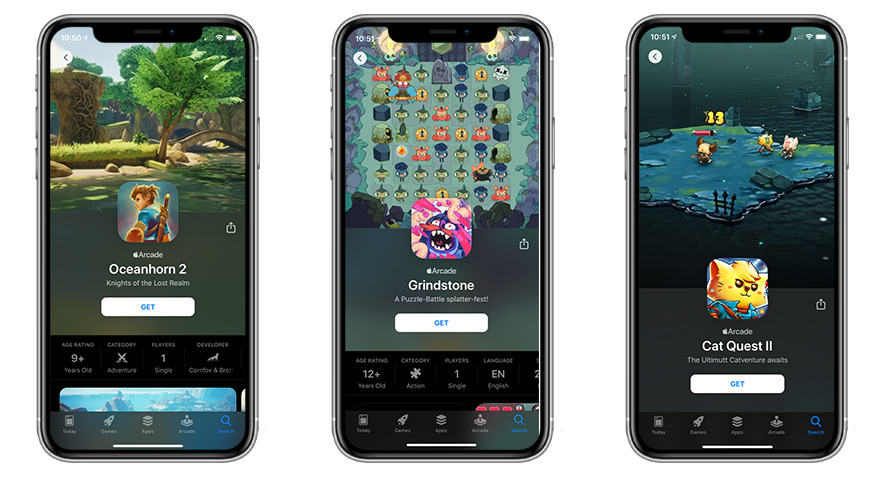 Nearly every developer we spoke to discussed how difficult it is to develop in the current market. Players on mobile now expect that a game will be free, even if that means an obvious decrease in quality.
To follow that lead that the consumers are setting, most games coming out for smartphones have become freemium or free-to-play out of necessity, often employing "optional" in-app purchases. These purchases are often exploitative by nature, and without them, the games are often slow and difficult, if not near-impossible after a certain point.
Other games have become so riddled with advertisements that it becomes a chore to play them. For a while, it was fairly common for free games to have an in-app purchase available that would allow players to remove ads. In recent years, this has become less common, often replaced by a monthly reoccurring subscription instead.
For a lot of developers, especially those who have developed for console or desktop, this has been a non-option. In-app purchases would make their game feel exploitative and hurt their reputation. Not to mention, developers are often looking to foster a mutually beneficial relationship with players. If a player gives you money, you want to give them a good experience.
Advertisements are also extremely difficult to work into many different types of games. For arcade-style games, it's relatively easy to slip an advertisement between levels or lives. For puzzle games and RPGs, it's less clear. On top of that, advertisements have been often viewed as an indicator of lower quality.
Apple and its partnered developers are trying to change this with Apple Arcade. Instead of charging players $0.99 for your game, you can give them the "free" game they want without the hassle of advertising or in-app purchases, but still have a guaranteed amount of money coming in. And on top of that, it's a great deal for players, too. $4.99 a month is a steal if you're playing more than five games a month, and if you're like us, you've probably already tried several more than that.
Cornfox & Brothers, the studio behind Oceanhorn and now Oceanhorn 2: Knights of the Lost Realm spoke fondly of working with Apple.
"Apple Arcade is a great way to cater to developers who are willing to create meaningful, classic video games," A Cornfox & Brothers spokesperson told AppleInsider. "Being part of Apple Arcade also means that a studio can focus on what's important — the game — and be relieved from most financial concerns."
Capybara Games, the studio behind the 2008 best seller Critter Crunch, and now Grindstone on Apple Arcade, has similar warm feelings.
"As a developer it's very rare to have the chance to be a part of something new - to get in on the ground floor of something and help build it. It's even rarer to do that with a company like Apple," says Dan Vader, the director of Grindstone. "It feels really good to get back to developing for Apple devices, and in this case, to work directly with them to launch their new service. The concept of curating premium titles from the coolest creators and serving them to hungry players in what amounts to a Michelin-rated videogame smorgasbord is pretty sound."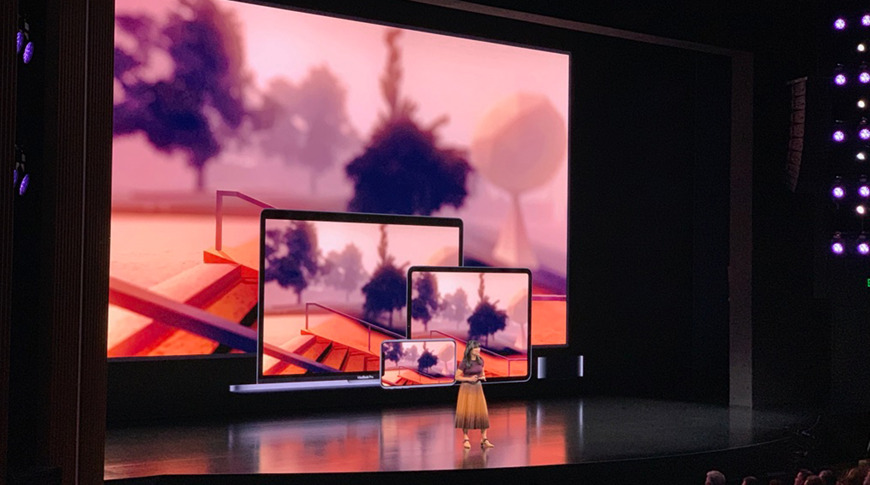 For many developers, Apple Arcade gives them the chance to develop the games that they want without relying on predatory practices, such as in-app purchases and what can be exploitative loot box mechanics. Desmond Wong, a developer who worked on Cat Quest II, also chimed in.
"It's not a big secret that premium games on mobile are seeing a huge and steady decline in sales. What would have been considered a moderate success in 2017, would be a huge, impossible success now in 2019," said Wong. "So there definitely needs to be a more sustainable way for developers to make a living on mobile, without resorting to [free to play games.]"
"I, personally, think that Apple Arcade is a step in the right direction for how premium games are handled on mobile," added Wong. "It lowers that barrier of entry for most people, and still enables them to enjoy that premium experience. Even if [Apple Arcade] doesn't work out, a change has to be made, because the way things are going, its just going to get worse for premium games if nothing is done."
Wong's feelings were echoed by several developers, including a few who asked to remain anonymous. For small developers, Apple Arcade is a second chance at staying in the mobile development industry. While many developers don't want to say that Apple Arcade is a perfect solution, many believe it's a step in the right direction.
Big studios benefit too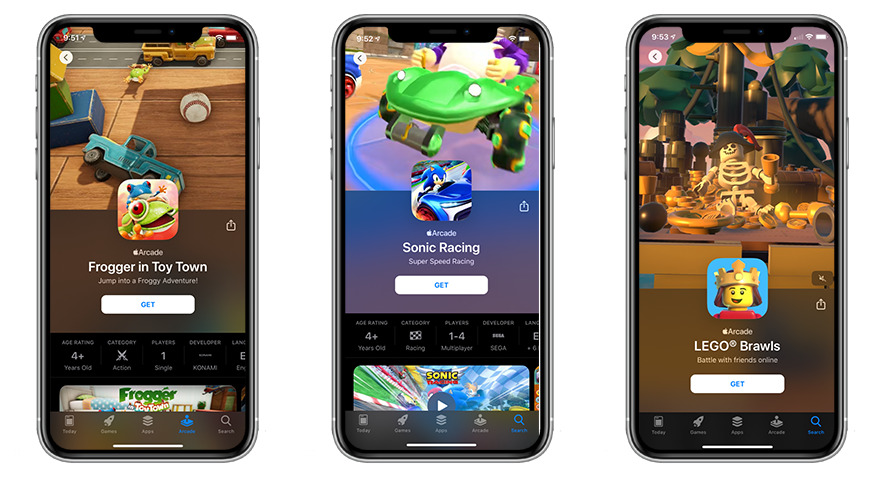 Of course, it's not just indie developers that have made their way to Apple Arcade. There are some big-name developers in the mix, too. Konami, Lego, and Sega have titles out for Apple Arcade.
There's some mutual benefit to big name studios and publishers bringing titles to Apple Arcade. For Apple, having a developer like Sega or Konami on board will help drive fence-sitters to the service.
For the developers, it helps put their games in hands of people who may not have seen them otherwise. Mobile gaming offers the ability to reach an entirely new audience that many developers haven't been able to reach.
On top of that, mobile games are a great way to take intellectual property in a fun, new direction without worrying too much about style or canon — when done right. Frogger in Toy Town, developed by Konami, is a great example of this. It's a fresh spin on the 1981 arcade classic Frogger. It still features a lot of the elements of the original, but now gives the players objectives to complete alongside finishing the level.
What we don't want to see is vague handwaving in a franchise's direction like what we got from Super Mario Run and Mario Kart Tour.
Apple Arcade will see more big-name studios show up to the service in the future with these sorts of games, and we're excited to see who shows up.
Games as a subscription service on other platforms
As expected, Google has announced their version of Apple Arcade. Dubbed Google Play Pass, Android users can get a similar experience on their smartphones and Android-based tablets. The service starts at $1.99 a month for a year, then bumps up to $4.99 a month after. Like Apple Arcade, Android users can share their Play Pass with up to 5 other family members.
Unsurprisingly, a lot of this is Google rushing to play catch up with Apple. Because they had to rush, many of the games in Google Play Pass are older paid games, such as Monument Valley 2. This means that the odds are pretty high that someone has already played many of the titles available.
As of right now, it's not clear if games will rotate out of Apple Arcade. Google Play Pass, however, warns that titles may rotate out, similar to how shows rotate out of Netflix.
A somewhat surprising difference between the two has surfaced— Google Play Pass doesn't only include games, but also apps. AccuWeather, for example, is available ad free and fully unlocked on Google Play Pass. AccuWeather is available on the App Store, but requires a $3.99 in-app purchase to remove the integrated advertising. It will be interesting to see if Apple reaches out to software developers to create exclusive apps for Apple Arcade, or if they choose to put all their metaphorical eggs in the mobile gaming basket.
Both services are likely to change over the next few months, based on player feedback and influence and pressure from each other. As of right now eliminating hardware differences and focusing on gaming only, Apple Arcade seems to be the better service. Apple has been developing Apple Arcade for quite some time, and the developers who they're working with are hopeful that the service can help bring back quality control and innovation to mobile gaming.