Apple acquires motion capture firm IKinema [u]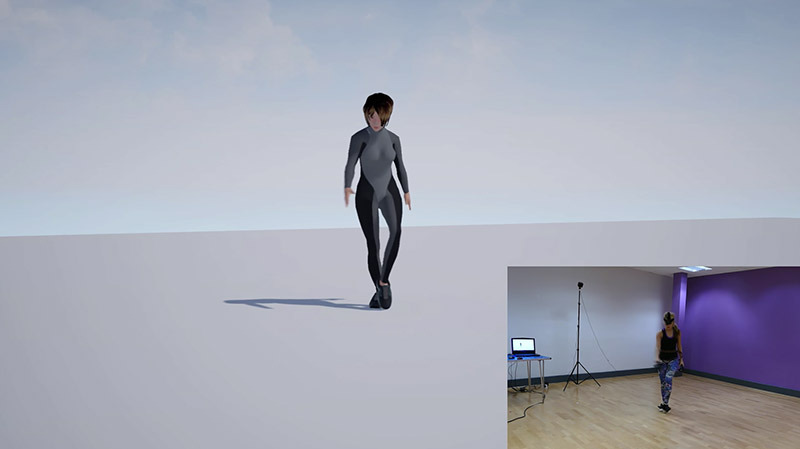 AppleInsider is supported by its audience and may earn commission as an Amazon Associate and affiliate partner on qualifying purchases. These affiliate partnerships do not influence our editorial content.
An unsubstantiated report on Thursday claims Apple has acquired UK-based firm IKinema, a specialist in real-time procedural animation and supporting technologies.
Citing an unidentified tipster and recently unearthed corporate regulatory filings, MacRumors reports IKinema went dark this summer, with the company largely scrubbing its website and putting a halt to Twitter and Facebook updates on Aug. 19.
Currently, IKinema's website displays a support email address and a link to documentation covering the company's various motion capture technologies. Technical papers detail how to install and incorporate IKinema tech, specifically its RunTime middleware, with popular animation software suites and engines including Maya, Unreal Engine 4, MotionBuilder and more.
Technology like RunTime incorporates "whole body solving" and real-time rendering tools to enable fast animation creation using traditional motion capture techniques. Typically, software like RunTime is paired with motion capture to bestow computer game characters, or animations, with realistic movement.
Other IKinema solutions, like Orion, present whole body solving for virtual reality applications through utilization of consumer VR headsets. Orion, for example, is a relatively inexpensive solution that uses HTC's Vive to capture six or more body points and deliver full body motion capture.
The company in July announced a partnership to provide Ubisoft access to its RunTime middleware. That same press release, published by Gamasutra, notes existing collaborations with Bandai Namco, Koch Media, NetEase Network, Rare, 343 Industries.
"IKinema RunTime is globally recognised as the best and only solution on the market for quality procedural game animation and whole body solving. Adopted to accelerate development cycles, deliver believable characters and tactile gameplay on all popular platforms and devices ranging from triple-A titles through to mobile games," the release reads.
According to MacRumors, IKinema has not announced a change in ownership and failed to update existing customers on its current status "for weeks." Apple's supposed purchase of the company was revealed in a private Facebook Motion Capture group on Thursday, the lone source said.
A document filed with the UK government appears to corroborate the report's claims. Apple's international director of corporate law Peter Denwood was named to IKinema's board on Sept. 12, while the company's reporting address was moved to Apple Europe Limited's location at 100 New Bridge Street in London. Taken together, the installation of Denwood and the updated address are representative of an Apple takeover.
Beyond Animoji and Memoji, Apple does not currently field consumer-facing technology that would benefit from IKinema's expertise. The tech giant does, however, hold a number of patents related to virtual reality and augmented reality applications, solutions that might see integration in a widely rumored AR headset.
Update October 4, 11:15 A.M. Eastern Time: Apple has confirmed the buy with its standard statement.