Federal court uncertain it can uphold $600M VirnetX ruling against Apple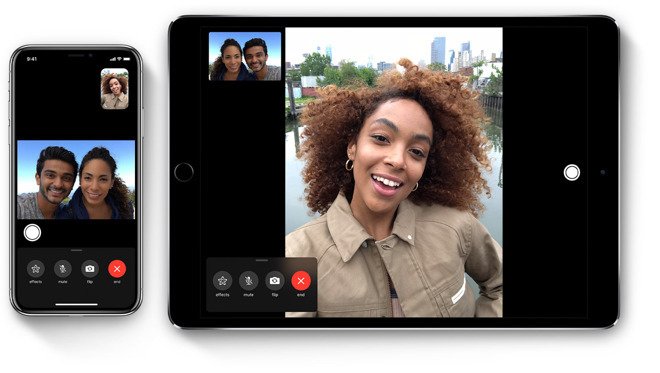 Part of a $600 million judgment against Apple over alleged patent infringement may not necessarily be heading to VirnetX, with a Federal Circuit panel suggesting it may not be able to uphold part of the award due to ongoing litigation that could invalidate patent claims at hand.
The latest development in the long-running intellectual property battle between Apple and VirnetX took place on Friday, where Apple advised to a three-judge panel that a claim being argued about in a lawsuit was likely to be invalidated in the near future. It is claimed by Apple the patent claim for one lawsuit that led to Apple owing VirnetX $595.9 million is nearly indistinguishable from one in a separate patent lawsuit relating more towards technology used in FaceTime, which the court found invalid in August.
In the 35-minute hearing, Law360 reports Apple told the court VirnetX had to be blocked from asserting the patent in the suit due to "collateral estoppel," to prevent VirnetX from re-litigating an issue. Apple also advised the claim is likely to be invalidated outright in one of three separate cases with the Patent Trial and Appeal Board.
"It certainly doesn't make sense to have the affirmation of a judgment of this magnitude depend upon a claim that is, according to us, both not patentable and they're collaterally estopped from doing so," Apple attorney William F. Lee of WilmerHale advised.
U.S. Circuit Judge Haldane Robert Mayer proposed "How about the fact that this claim is basically dead anyway," but VirnetX attorney Jeffrey A Lamken of MoloLamken insisted that it's not, as neither the PTAB nor the appeals court had invalidated the patent. "In fact, this court has twice reversed PTO efforts to invalidate the claim," Lamken pointed out.
Lamken went on to suggest the court could not simply do what Apple requests, which was to take a patent invalidated at a lower burden of proof at the PTAB to block a similar claim at a district court that uses a higher burden of proof, but Judge Mayer pushed further, suggesting "we'd be going through a useless exercise if we continue at all, would we not?"
Judge Richard G Taranto was open to VirnetX's argument, in part due to the differing level of proof of each venue. Taranto noted the claim may "be awfully close to being declared soon by the board to be unpatentable under the same standard," but importantly it hasn't yet. Lee disagreed, in that several Federal Circuit decisions have been made allowing a court to collaterally estop a district court matter with a PTAB decision.
The $600 million lawsuit is one of two that VirnetX has brought against Apple over claims of intellectual property infringement. The other, which has resulted in an award of $439 million to VirnetX, is also slowly passing through the courts.