Backblaze updates Cloud Backup 7.0 with macOS Catalina support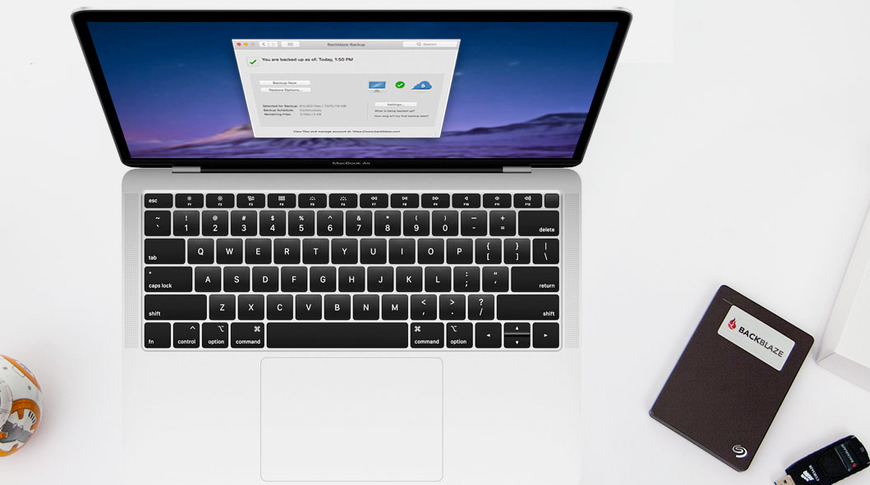 Backblaze has updated its Cloud Backup software to version 7.0, enabling the online backup service to work with macOS 10.15 Catalina, as well as adding often-requested features including an extended version history and making uploads of large files more efficient.
Introduced on Tuesday, Backblaze's Cloud Backup 7.0 now supports macOS 10.15 Catalina, which Apple released to the public on Monday. As part of the support to the newer operating system, Backblaze advises macOS Catalina requires apps to ask for permissions more frequently, and due to the service's function, "you may notice more system messages when installing Backblaze on the new OS."
A key change of the new software is the service's option to extend the version history, the Time Machine-like function where multiple iterations of older files are retained for instances where files are mistakenly deleted or altered in the past. All accounts have a 30-day Version History by default, but now there are two other paid options that users can opt for.
Extending Version History to one year will cost $2 per month per device on top of an existing subscription, pro-rated depending on how a user is charged. A Forever Version History option that never removes files from a backup, even if they were fully deleted, is also offered at the same $2 prorated monthly cost, but with an addition charge of $0.005 per gigabyte per month for versions modified on a user's computer more than one year ago.
The service's backing up of large files involves breaking them apart into smaller chunks for upload, and this too has been changed, from 30 megabyte pieces to 100 megabytes. The update enables the app to transmit more efficiently by "better leveraging threading," which improves upload performance and reduces sensitivity to latency.
The apps and installers have also been updated to look better on higher-resolution displays. Lastly, support for Microsoft Office 365 in Backblaze Groups as well as Single Sign On updates to the Inherit Backup State feature to support SSO-enabled accounts now means users can sign into Backblaze using their Office 365 credentials.
The new version will be auto-updating to all users in the coming weeks, with an update able to be triggered within the application if an earlier version is already installed, while the Backblaze website now offers downloads of version 7.0 by default.